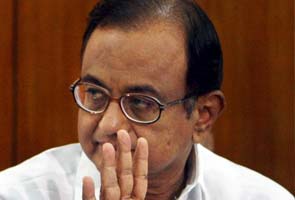 New Delhi:
Highlights of Supreme Court's three verdicts on different aspects of the telecom scam delivered by Justices GS Singhvi and AK Ganguly, who retires today:
122 mobile network licenses issued after January 10, 2008 have been cancelled by Supreme Court. The companies affected include some of the country's biggest telecom players like Uninor, Loop and Etisalat DB. Competitors and older players like Airtel have benefited- stock prices are up. The licenses nullified today had been issued by A Raja during his infamous tenure as Telecom Minister. Their allocation has been described as "unconstitutional and arbitrary" by Supreme Court today. Licenses will have to be re-allocated on the basis of an auction of spectrum. Regulatory body TRAI has to devise the new guidelines within four months. Analysts say that an auction will most likely make cell phone services more expensive.
Supreme Court says that whether P Chidambaram's role should be investigated by the CBI will be decided by Judge OP Saini who is handling the trial. Supreme Court says he must deliver his verdict within two weeks. Judge Saini is expected to decide separately on Saturday whether Mr Chidambaram should be made a co-accused in the telecom scam because he was Finance Minister when Mr Raja allegedly engineered the swindle. The verdicts on Mr Chidambaram are linked to petitions filed by Subramanian Swamy, who is the Janata Party President.
Justice G.S. Singhvi and Justice A.K. Ganguly said "but for the initiative of enlightened citizens looking for clean governance, unsuspecting citizens would not have known the misuse and arbitrary manner in which second-generation (2G) telecom licenses were granted."
News agency IANS reports that the court has ruled a fine of five crores each that will apply to Unitech, Swan Telecom and Tata Teleservices. The judges said half of that money will go to the court's legal aid services and the remaining to the Resettlement and Welfare Schemes of the Ministry of Defence.
Reacting to the Supreme Court judgement Uninor, said, "We have been unfairly treated as we simply followed the government process we were asked to. We are shocked to see that Uninor is being penalised for faults the court has found in the government process," the company statement said.
Noting that the order has not stopped the company operations for now Uninor said "we expect the authorities to ensure that our 36 million customers, 17,500 workforce and 22,000 partners are not unjustly affected."
Reliance Communications, owned by Anil Ambani, said its licenses are not affected by the Supreme Court judgement. "RCom's licenses were all issued in 2001 or prior," the company said in a statement to the Bombay Stock Exchange.
The BJP has said that Mr Chidambaram must step down till he is cleared by the trial court handling the telecom trial. The party's Ravi Shankar Prasad asked if the PM will continue to defend Mr Chidambaram now. He also asked "Will Sonia Gandhi speak now on the issue? She is the tallest leader in this government."
TRAI chairman JS Sarma to NDTV: As far as the cancelled 2g licenses are concerned, together they hold less than 5% of the total base. He said that customers can port or transfer to cellphone companies not affected by today's order. "We will have to issue necessary directives for the company to inform their customers (about cancelled licenses)," he said. Mr Sarma said that TRAI will have to figure out how to help customers port to a new company if they signed up with their current company within the last 90 days. Currently, customers cannot switch operators in less than 90 days.
The Supreme Court has rejected another petition by lawyer-activist Prashant Bhushan who had asked for a Special Investigation Team to monitor CBI's inquiry. Mr Bhushan had said the CBI's inquiry in the telecom scam was being influenced by the government which wants to protect Mr Chidambaram and others. The Supreme Court wants the Central Vigilance Commission (CVC) to supervise the CBI's reports on its inquiry.