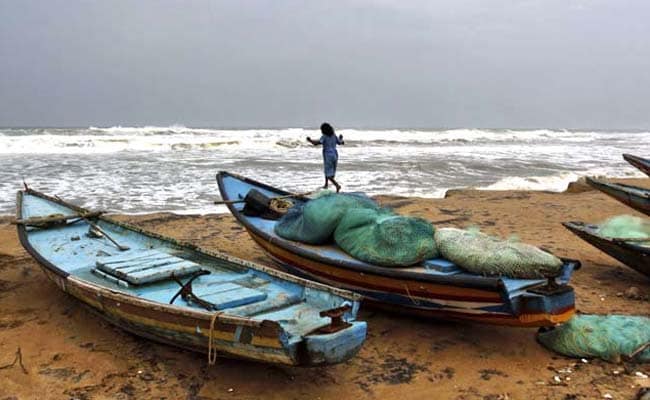 Vadodara:
163 Indian fishermen, mostly from Gujarat, who were released from Pakistani jails on August 2, have arrived in Vadodara to a warm welcome.
The fishermen, who were apprehended by Pakistan Marine Security for the last two years from Arabian Sea at Jakhau in Kutch district, bordering Pakistan, reached Vadodara late last night.
They then set out for Veraval town in Somnath district, where they will be reunited with their family and friends.
Religious leader Shri Chinmayanand Bapu of Haridwar, city mayor Bharat Shah, standing committee chairman Hitendra Patel were among those who received the fishermen at the railway station.
The fishermen asked the authorities to convey their request to Prime Minister Narendra Modi to secure the immediate release of 50-year-old fisherman Dhirubhai Govindbhai Majithia, who had reportedly suffered paralysis attack in a Pakistani jail, on humanitarian grounds.
"Majithia is still in Pakistani jail due to some reasons," KR Patani, state Fisheries department superintendent, who brought the fishermen from Punjab told PTI.
Earlier, Shri Chinmayanand Bapu offered flowers and gave a bag containing a bottle of drinking water and light food to each of the released fishermen. Several fishermen broke into tears upon the arrival.
Some of them expressed concern about how to resume fishing, stating that their boats were still in the possession of the Pakistani authorities.
143 out of the total 163 fishermen belonged to Una, Kodinar and other districts of Junagadh, Jamnagar, Valsad, Navsari districts of Gujarat, while 8 hailed from the Union Territory of Diu. The remaining 12 fishermen belonged to Uttar Pradesh, Maharashtra, West Bengal and Odisha.
Pakistan had on Sunday released 163 Indian fishermen, including three minors, from two jails as a goodwill gesture following a recent understanding between Prime Minister Nawaz Sharif and his Indian counterpart Narendra Modi. Both the countries regularly arrest fishermen who stray in each other's waters due to poorly marked sea boundary.
According to the latest list exchanged by the two sides, there were 355 Indian fishermen languishing in Pakistani jails while 27 Pakistani fishermen lodged in Indian prisons.