Mumbai:
A massive fire broke out during a cultural event at the Make In India week in Mumbai this evening. The 'Maharashtra Night' was the flagship event of the Maharashtra government and a number of politicians - including the Chief Minister and the Governor -- and Bollywood actors were attending it.
Nearly 30 minutes after it broke out, the fire has been brought under control.
There has been no report of any casualty. Chief minister Devendra Fadnavis, Governor C Vidyasagar Rao, Shiv Sena chief Uddhav Thackeray, actors Amitabh Bachchan and Aamir Khan, actor and politician Hema Malini, have been safely evacuated.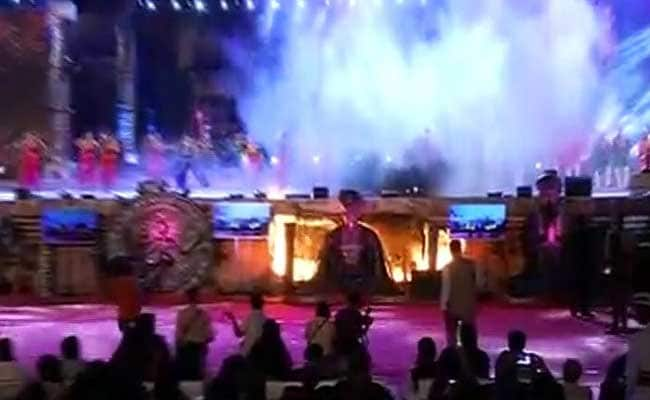 The fire started just after the performance of actor Amitabh Bachchan. It spread rapidly, spread by a strong wind till the whole stage - a creation of Bollywood set designer Nitin Desai -- was gutted.
"I was waiting in my make-up van. My performance was in an hour. Then my staff told me that there is a fire. So, I stepped out to see. And sure enough the stage was on fire. And it's so windy the fire spread at an alarming speed," said actor Aamir Khan.
"The event was underway when fire broke out, we ran to save our lives. We don't know the reason for the fire," said an eyewitness.
Prime Minister Narendra Modi had inaugurated the Make in India Week yesterday as a showcase event for the government's flagship manufacturing scheme.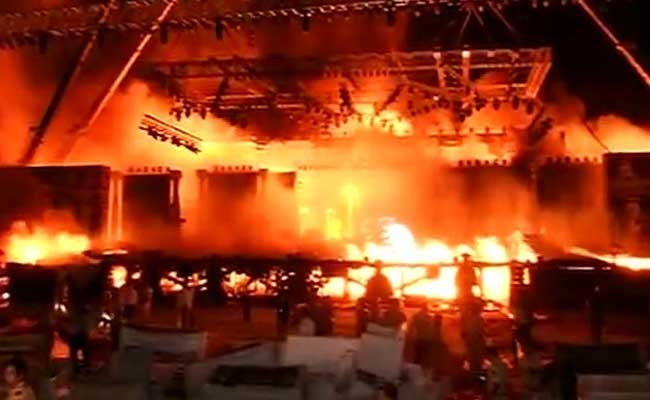 Get Breaking news, live coverage, and Latest News from India and around the world on NDTV.com. Catch all the Live TV action on NDTV 24x7 and NDTV India. Like us on Facebook or follow us on Twitter and Instagram for latest news and live news updates.