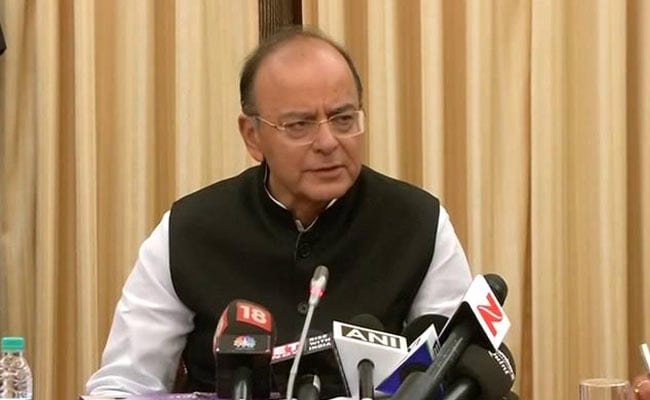 New Delhi:
Arun Jaitley will attend a key security dialouge with Japan tomorrow though the charge of the defence ministry has been given to Nirmala Sitharamam in a major rejig of the Union Cabinet today.
Mr Jaitley, who has been holding the defence portfolio, said due to logistical constraints, he will be attending the security dialogue.
Ms Sitharaman will be the first woman full-time defence minister. Finance Minister Jaitley was holding additional charge of the ministry after Manohar Parrikar quit to become the Goa's chief minister in March.
"Normally, the new defence minister should have been going but logistically that doesn't seem possible today, being a Sunday, to make the changes. And it is a very important security dialogue between the two countries, particularly on the eve of Japanese PM's visit," Ms Jaitley said.
He said, "I will continue for the next two days and participate. Sitharaman will take charge of the ministry as soon as the dialogue ends."
Mr Jaitley, one of the senior-most ministers in the Modi Cabinet, was in charge of the defence ministry between May 26 and November 9, 2014 also.
As the defence minister in his second stint, Mr Jaitley took a number of key decisions aimed at modernisation of the armed forces and to support the domestic defence industry.
In May, the defence ministry, after years of deliberations, had approved the strategic partnership model under which select private firms would be roped in to build military platforms like submarines and fighter jets in India in partnership with foreign entities.
"I think this was a very fruitful and deep association where we were able to take some very important decisions which were pending for years and I am sure now that I have extremely competent successor in Sitharaman. She will carry that role further," Mr Jaitley said.
Seen as a major initiative, the 'strategic partnership (SP) model' aims at creating a vibrant defence manufacturing ecosystem in the country through involvement of both the major Indian corporates as well as the micro, small and medium enterprises sector.
On August 30, the government had announced major reforms in the Indian Army to enhance its combat capability which include redeployment of nearly 57,000 officers and other ranks.
Mr Jaitley also thanked officers and employees of the defence ministry and members of the Armed Forces for their cooperation.