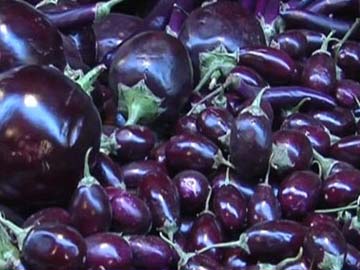 NDTV:
Two affiliates of the Rashtriya Swayamsevak Sangh, or the RSS - Swadeshi Jagaran Manch (SJM) and the Bharatiya Kisan Sangh (BKS) - today met Environment Minister Prakash Javadekar and claimed a decision granting approval for field trials of genetically-modified (GM) crops has been put on hold. The government, however, said no decision has been taken as yet.
"Government has not taken any decision on the issue. Government will not take any decision in haste," said Environment Minister Prakash Javadekar.
A delegation of the two organisations, part of the wider RSS family, met Mr Javadekar to register their protest against the go-ahead given by the Genetic Engineering Approval Committee (GEAC) on July 18 to field trials of 15 GM crops, including rice, mustard, cotton, chickpea and brinjal.
The members of the SJM and the BKS cited reports by a parliamentary standing committee on agriculture and a Supreme Court-appointed "Technical Expert Committee" to demand that the decision on going ahead with the field trials be deferred.
The standing committee, in its reported tabled in Parliament on August 9 last year, had, the SJM pointed out, clearly recommended "the stopping of all field trials under any garb." The experts committee set up on the Top Court's directive, in its final report, also came out against holding field trials "until a robust regulatory mechanism is put in place," the statement added.
The GEAC's decision to allow field trials of 15 GM crops had also been criticised by parties such the DMK, and activists opposed to the introduction of such crops in India. In a statement issued last week, DMK chief M Karunanidhi said, "Even during the UPA government, they had revoked their approval given to cultivate Bt brinjal, following strong protests against it. So, the BJP government should immediately intervene in this issue and revoke their approval given for field trials of GM crops."