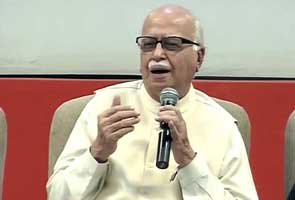 New Delhi:
What Mulayam Singh Yadav chooses to do once Mamata Banerjee officially quits the UPA tomorrow, will decide not just the Congress' political future, but will also help give shape to the BJP's plans. The main Opposition party has reportedly concluded that the government's weakest moment does not necessarily offer it a chance to corner the ruling coalition.
For the BJP, the math does not add up till it knows that Mr Yadav's 22 MPs are not backing the Congress.
Senior leader L K Advani has said his party would like a special session of Parliament convened to discuss the issue of Foreign Direct Investment (FDI) in retail, but the party is now in a dilemma whether to demand such a session or not. For one, key ally Janata Dal (United) is reportedly not in favour of this move.
BJP leaders are also chary about pushing for a confidence vote to test the UPA's strength in Parliament. They reportedly fear that such a move might backfire if non-NDA parties do not support it. The Congress will then be handed an opportunity to prove majority and get Parliament's backing for its recent policy decisions.
So for now, the BJP says it will put protest before politics and focus on the nationwide bandh called on Thursday against FDI in retail and the diesel price hike. "We in NDA will decide on whether to convene a special session of Parliament... We will decide at the NDA meeting after tomorrow's nationwide bandh," BJP spokesman Prakash Javadekar said yesterday.
Mr Advani was quoted by the Press Trust of India as saying, "Yesterday's development has destabilised the present government. It is only a matter of time that it will collapse. The present government cannot last its full term till 2014. Anything can happen before that..." He said that since the then Finance Minister Pranab Mukherjee had promised in both houses of Parliament that the decision on FDI in retail would not be taken before evolving a consensus with all stakeholders, the government had committed a "breach of trust of Parliament" by announcing it last week.
"The promise had been made to both houses of Parliament by the then Finance Minister Pranab Mukherjee that we will not bring FDI in retail until a consensus is evolved with all stakeholders including all political parties and all Chief Ministers. Therefore, we hold that the announcement of FDI in retail is a breach of trust of Parliament. Therefore, we would request for convening of a special session of Parliament. We will make a formal request to the President for the special session after the September 20 nation-wide bandh called by us," He was quoted as saying.
But JD(U) leader Sharad Yadav said there is "no need" for the special session as it will not solve any problem.
(With PTI Inputs)