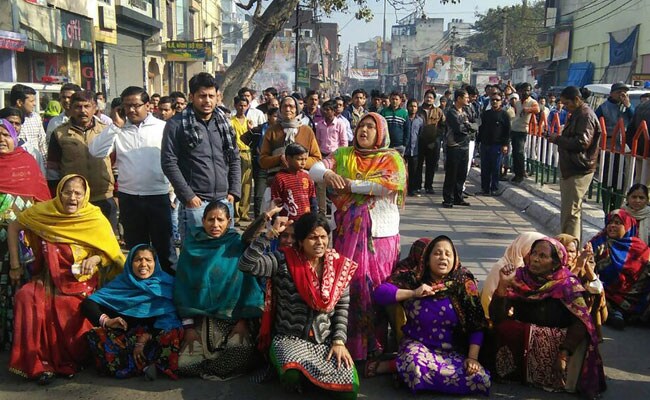 Kasganj:
Family members of Chandan Gupta, who was killed in violence in Uttar Pradesh's Kasganj last week, were provided security after his father alleged that he received threats from some people, police said today.
Sushil Gupta, the father of the 22-year-old college student, alleged that he was sitting outside his house when some people on a bike and threatened him.
"Our lives are under threat, we demand licence for firearms for our safety and security," he told reporters here.
Security was provided to Chandan's family after his father claimed that he had received threats, a senior police official told journalists.
Communal clashes broke out in the western Uttar Pradesh town after stones were thrown at a bike rally taken out to celebrate Republic Day.
The police said some people were riding motorcycles carrying the tricolour and were chanting
"Vante Mataram"
and
"Bharat Mata Ki Jai"
.
When they reached a minority community-dominated locality, some "anti-social elements" threw stones and opened fire.
In this firing, Chandan was killed and two others were injured.
A cheque of Rs 20 lakh was given to Chandan's family members who demanded that he be honoured as a "martyr".
The police arrested the main accused, Saleem, but his two brothers charged with the murder are on the run.
Combing operations have been intensified to nab the brothers, Naseem and Waseem.
Senior police officer Anand Kumar said according to the FIR and statements by some of the witnesses, Saleem was the person who opened fire from the roof or balcony of his house that killed the college student.
The UP government had come under fire over the clashes with even Governor Ram Naik terming the Kasganj violence a "blot" on the state. Opposition parties have also attacked the state government over the clashes.