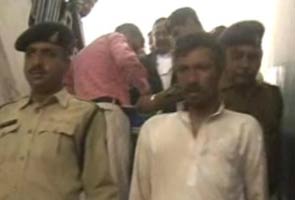 Jabalpur:
The stay on the execution of a man, who was sentenced to death for beheading his five daughters in Madhya Pradesh, has been extended by the Supreme Court. The man, Maganlal Barela, was to be hanged today inside a Jabalpur jail. The stay order came from New Delhi after activists from a rights group approached the Chief Justice of India last night.
"We received the orders last night about the stay," said SS Sengar, Jailor, Jabalpur Central Jail, where Maganlal is currently imprisoned.
The district and sessions court had ordered last month that Maganlal be hanged on August 8.
However, representatives of People's Union for Democratic Rights approached the Chief Justice of India last night with a petition. The Chief Justice of India stayed the execution and called for a hearing today where the stay was extended until further orders.
Maganlal killed his daughters, aged between one to eight years, with an axe in 2010. He was found guilty a year later and was given death sentence. In July this year, President Pranab Mukherjee rejected his plea for clemency.
"Maganlal's appeal was dismissed by the Supreme Court in just a one line order and his mercy was also rejected and there was no due process of law followed," said Rishab Sancheti, lawyer of the rights group.
"We will be happy if the death sentence is turned into a life sentence," said Maganlal's brother, adding, "We don't know what happened in 2010."