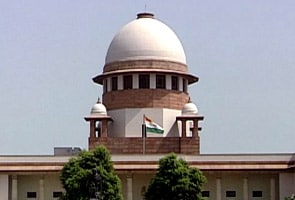 New Delhi:
Reiterating its position, the Supreme Court on Friday said that it cannot examine a challenge to the Comptroller and Auditor's (CAG) report.
The Supreme Court was hearing a Public Interest Litigation (PIL) challenging the CAG report on the controversial allocation of coal blocks, which pegged the loss around Rs 1,86,000 crores.
The petitioner, Bennet Castelino, who is an overseas Indian citizen, argued that he was ashamed to be an Indian as the scam was reported in New Zealand, where he lives, and said the figures of the CAG were wrong.
The Supreme Court said that the Public Accounts Committee (PAC) of Parliament is examining the report on coal.
The petitioner then argued that the CAG cannot audit private companies but the report takes into account 57 private companies.
The Supreme Court said, "We don't know whether CAG has been called by the PAC... but it will quiz the CAG and he has his own view. PAC may or may not accept it."
"We are afraid that the challenge to the CAG by the petitioner on various grounds does not fall in the domain of judiciary. Petition dismissed," the court said.