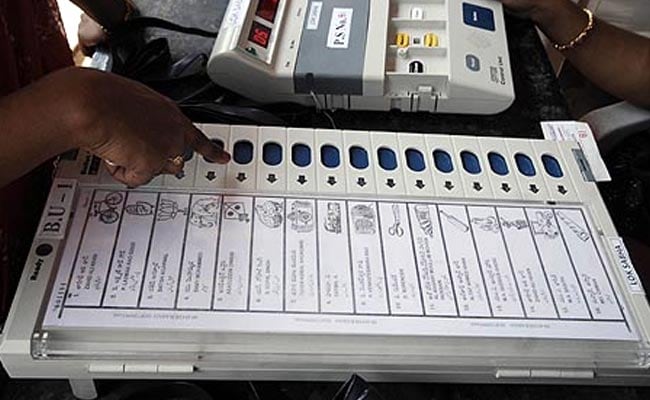 Hyderabad:
Former Chief Election Commissioner TS Krishnamurthy said today that Electronic Voting Machines (EVMs) are the "real winner" in Gujarat and Himachal Pradesh elections and their "bashing" should stop now.
When asked over the remarks in some quarters that the EVMs are the "real winner", as results of the two Assembly elections are being declared, he said, "I agree."
"They (EVMs) have done their job well. After all, the Congress has increased its position (in Gujarat compared to the last elections). Some leaders of the BJP have been defeated. EVMs have served the purpose," Mr Krishnamurthy told PTI.
On being asked whether EVM "bashing" should stop now, he said, "It should."
"If they (critics of EVMs) have anything to say, let them go to the court and prove it. There is no point talking about (criticising EVMs) in every election," he said.
Both the Congress and the BJP are "guilty of attacking the EVMs," Mr Krishnamurthy said, pointing to a book written some years ago by BJP national spokesperson GVL Narasimha Rao that was critical of EVMs.
"The national parties...if they want to show their responsibility, they have to go to the courts or go to an independent body of technical experts and prove it," he said. "Both the parties should realise that there is no point talking about the machine. If you have any genuine concern, prove it to the court (that EVMs can be manipulated), or call IIT Directors and show it to them," Mr Krishnamurthy added.
Amid a raging debate over the trustworthiness of EVMs, he had said earlier this month that they are credible, robust and reliable, and expressed his "unwavering faith" in them and their "infallibility".
Raising apprehensions that EVMs could be tampered with, Karnataka Chief Minister Siddaramaiah last week demanded that ballot papers be used during the upcoming assembly polls in the Congress-ruled state.
Apprehensions about possible EVM tampering through Bluetooth technology were raised by the opposition Congress during the polling in Gujarat, which the Election Commission had termed "baseless".