Guwahati:
A 101-foot idol of Goddess Durga made of bamboo is all set to enter the Guinness Book of Records as the world's tallest bamboo sculpture. About 5,000 bamboo poles have been used in the making of the idol. Art director Nuruddin Ahmed and his team of 40 artists are creating the idol for Guwahati's Bishnupur Sarbojanin Durga Puja Committee. Mr Ahmed, who has been designing Durga idols since 1975, began work on their latest creation on August 1.
Being a Muslim, he says, he is often asked why he makes Durga idols. But the proud artist says, "An artist has no religion and his only religion and duty is to serve humanity."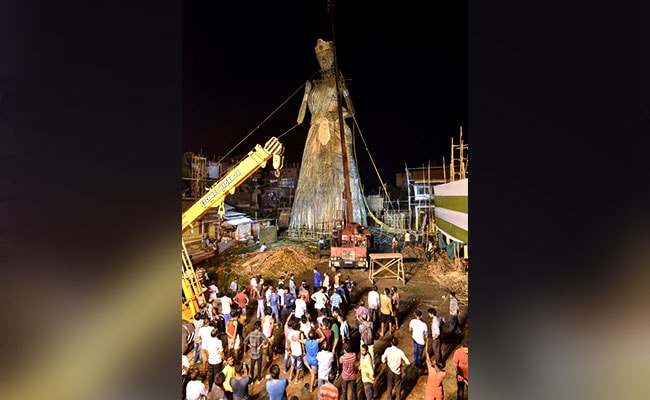 Deep Ahmed, who is supervising the project, says that they haven't used any metal or plastic in this idol and it's completely green. Earlier, the organisers had planned a taller idol. In fact, the initial structure was approximately 110 feet. "But then on the 17th of this month, the whole structure came crashing because of the strong storm. It was a challenge to complete the project in just six days," he said.
"People encouraged us to start afresh and we have already managed to finish almost 70 per cent of the structure," he added.
Durga Puja marks the battle of goddess Durga with the demon Mahishasura and her victory. The festival epitomises the victory of good over evil, and is celebrated with merrymaking and joyous festivities. The four-day celebrations begin on September 27.
Get Breaking news, live coverage, and Latest News from India and around the world on NDTV.com. Catch all the Live TV action on NDTV 24x7 and NDTV India. Like us on Facebook or follow us on Twitter and Instagram for latest news and live news updates.