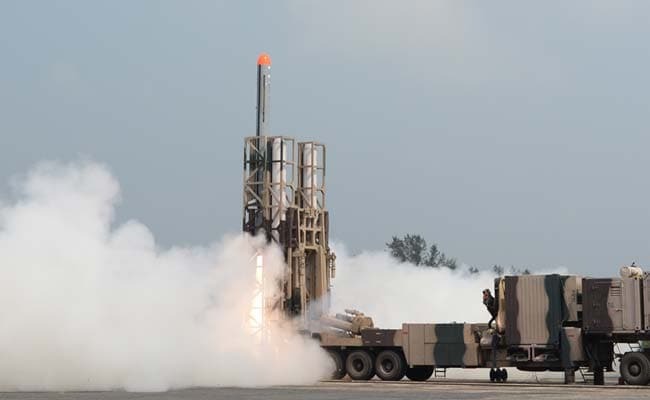 India's cruise missile
Nirbhay
has failed in its test flight on Wednesday. Three out of four of its test flights have failed, sources said. The test was carried from India's Integrated Missile Test Range on the coast of Odisha.
Nirbhay
's previous tests have only been partially successful. The subsonic missile was first tested in March 2013, but its flight had to be aborted midway when it veered off course.
The missile, designed and developed by the DRDO (Defence Research and Development Organisation), is expected to strengthen India's air defence capability.
A terrain-hugging missile, Nirbhay can fly almost at the level of tree-tops to evade detection by radars. It was built to identify and strike targets in heavily populated areas with pin-point accuracy and is capable of carrying a nuclear warhead.
With a range of more than 1,000 kilometers,
Nirbhay
is considered an equal to the Tomahawk missile of the US.
India has made already ballistic missile - the indigenously developed nuclear-capable
Agni
and the supersonic BrahMos developed jointly with Russia -- and tactical missiles of different capacities. But is yet to master the making of a subsonic cruise missile.
When successful,
Nirbhay
will help India join the exclusive club of nations that have mastered the elusive technology. Apart from US, Russia, France and China, Pakistan has a functional cruise missile.
The Babur medium-range subsonic cruise missile has been inducted by the Pakistan army in 2005. It has a range of 700 km.