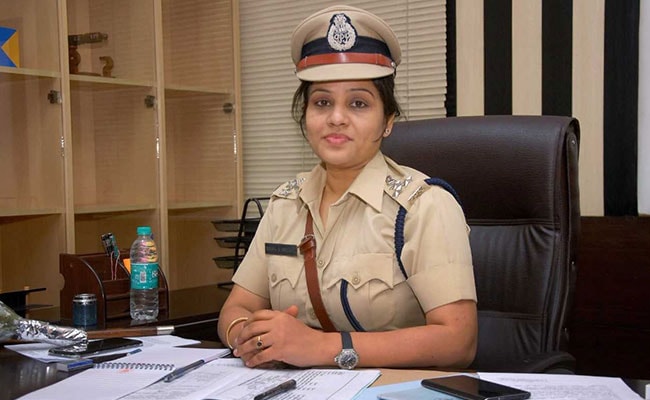 Highlights
Namma Bengaluru Foundation accused the officer of "relentless lobbying"
Ms Roopa said she could not accept award as it carried heavy cash reward
D Roopa had exposed special treatment to jailed AIADMK leader VK Sasikala
Bengaluru:
D Roopa, the senior Karnataka police officer who won accolades for
exposing special treatment
to jailed AIADMK leader VK Sasikala in Bengaluru jail, has landed in a fresh controversy. This one, over an award she reportedly turned down.
But "she was
never offered this award
and so, there was no case of her turning it down", Namma Bengaluru Foundation shot back on Tuesday.
The non-profit also accused the officer of "relentless lobbying" when she was nominated to the Namma Bengaluru Awards, it called the officer's announcement that she wasn't going to accept the award "immature malicious conduct by a nominee who did not make it to the final winner".
"If they are saying I'm not the winner, why did they keep quiet after my March 23 letter," Ms Roopa told NDTV.
Ms Roopa is currently the
Inspector General of Police
(Home Guard and Civil Defence, Bengaluru).
Ms Roopa's handwritten letter to the organisers
declining the award
had earlier been released by news agency ANI. In this, she had pointed out that she could not accept the award because it carried a heavy cash award "and my conscience does not permit me for this".
She had also underlined that government officials had to "maintain equidistance from all quasi-political bodies and associations that have the bare minimum political overtone".
The reference to the "political overtones" of the award was seen to be a reference to its links to Rajeev Chandrasekhar, the BJP lawmaker who founded the organisation and continues to support it.
Ms Roopa had followed it up with a tweet on Tuesday, underlining why Namma Bengaluru Award wasn't good for government servants. Because it came with a monetary component and was involved in activities which may prove embarrassing for the government.
The foundation, she tweeted, had dragged the government to court in several cases including the ones relating to the now-scrapped steel flyover linking the city to the international airport.
In a statement, Namma Bengaluru Foundation said Ms Roopa had never spoken about these views as long as she was a nominee. "Her views have surfaced only after the jury had decided the final winner," the statement said, dismissing her public stand as "dramatics" that make her disappointment at not getting the award "obvious".