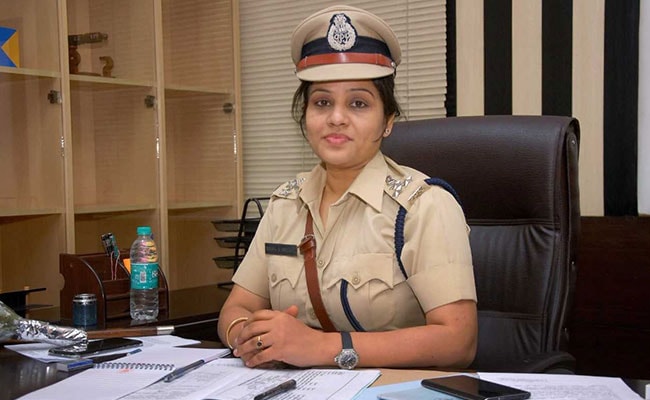 Highlights
"Every government servant expected to maintain neutrality": D Roopa
Ms Roopa shortlisted for "Government Official of the Year" honour
Namma Bengaluru Foundation is funded by BJP's Rajeev Chandrasekhar
Bengaluru:
D Roopa, the Indian Police Service (IPS) officer who uncovered the alleged special privileges enjoyed by VK Sasikala in a Bengaluru jail, has refused to accept the "Namma Bengaluru Award" because it comes with a high cash reward.
According to the news agency ANI, D Roopa has written to the Namma Bengaluru Foundation, a non-profit, that her conscience does not permit her to accept the reward.
Ms Roopa is currently the Inspector General of Police (Home Guard and Civil Defence, Bengaluru).
"Every government servant is expected to maintain neutrality and equidistance from all quasi-political bodies and associations that have even the bare minimum political overtone. Only then a public servant can maintain a clean and fair image in the eyes of the public," Ms Roopa says in her letter.
"It becomes all the more relevant now in the view of the ensuing elections," she adds, referring the assembly elections due in the state this year.
Ms Roopa was shortlisted along with seven officials for "Government Official of the Year" by the organization, which is reportedly funded by a leader of the opposition BJP.
The Namma Bengaluru Foundation is funded by Rajeev Chandrasekhar, a BJP member of the Rajya Sabha. This is the ninth edition of the awards.
Last year, as Deputy Inspector General, Prisons, D Roopa exposed VIP treatment to influential prisoners including Ms Sasikala, a close aide of Tamil Nadu Chief Minister who took over as AIADMK chief after her death.
Sasikala, who is serving a four-year prison term for corruption, was allegedly given a cot, mattress and pillow, besides a flat-screen TV in her cell and special meals.
D Roopa, in a report, suggested that Sasikala paid Rs 2 crore for these luxuries. The state's Congress government has been attacked by the BJP after it was reported that Chief Minister Siddaramaiah intervened to help Sasikala.
(With inputs from ANI)