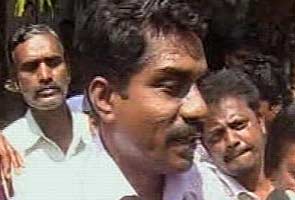 Chennai:
The Tamil Nadu government on Thursday rejected the resignation of Dr V Dekal, who had conducted the postmortem on the body of Sadiq Batcha, a close aide of former Union Telecom Minister A Raja.
The Directorate of Public Health reportedly rejected Dr V Dekal's resignation on grounds of shortage of staff and that he did not provide sufficient notice.
Dr.Dekal, however, said that he was only on contract with the Health Department and could, therefore, quit any time.
He also said that he had put in his papers on March 3, more than a fortnight before Batcha committed suicide, clarifying his decision is separate from the case.
Dekal, the son of a PMK leader, a party that's in alliance with the DMK, on Monday declared that he would contest the April 13 Tamil Nadu Assembly polls as an Independent candidate.
Whether a political twist or coincidence, Dr. Dekal now has to get the court's permission to finally leave.
Last week too, he had moved the High Court seeking a direction to consider his resignation since no action had been taken by the authorities concerned.
The court had directed the Director of Public Health to consider the resignation and pass orders in accordance with law.
After the autopsy, Dr Dekal had said that Batcha's death was due to asphyxia and his body showed compression of the neck with hanging mark and that the cause of death cannot be confirmed till the forensic report was received.
38-year-old Batcha was Managing Director of Greenhouse Promoters, a firm under the scanner of CBI and Enforcement Directorate in connection with the 2G spectrum scam.
Batcha, whose official and residential premises were raided by CBI and who was questioned at least four times in the last two months, had left a suicide note in which he had stated he was "embarrassed" by the raids and the extensive media coverage. (With PTI Inputs)