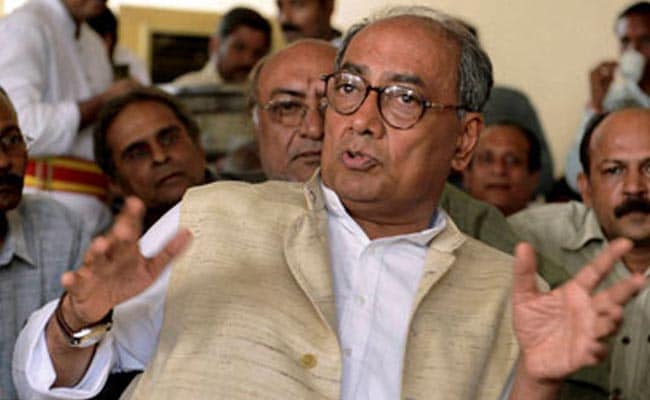 Bhopal:
Senior Congress leader Digvijaya Singh questioned how the UN designation of Jaish-e-Mohammed chief Masood Azhar would held when the Pakistan Prime Minister Imran Khan is "flaunting" his friendship with Prime Minister Narendra Modi.
In a big diplomatic win for India, Masood Azhar was listed a global terrorist on Wednesday. China, which had blocked moves to blacklist Masood Azhar four times, finally dropped its objections saying it "found no objection after a careful study of revised materials".
"How will listing (Masood Azhar as a global terrorist) help when the Pakistan Prime Minister is flaunting his friendship with Modiji. I would say, Dawood Ibrahim, Masood Azhar and Hafiz Saeed should be immediately handed over to India," Mr Singh said in Bhopal.
The Congress had welcomed Masood Azhar's blacklisting and said the government should push for the announcement of a bounty on his head as was done by the United Progressive Alliance (UPA) government against Lashkar-e-Taiba chief Hafiz Saeed.
The party said the UN Security Council's decision was only the first step and that Pakistan must be forced to dismantle the entire terror infrastructure operating from its soil.
Masood Azhars's Jaish was behind the February 14 Pulwama suicide bombing in which over 40 CRPF soldiers lost their lives. However, there was no reference to the Pulwama attack in the United Nations resolution.
Last month, Imran Khan was quoted as saying he sees a better chance of peace talks with India if PM Modi's BJP wins the national election. Following this, the Prime Minister and the truling party was accused by the opposition of "speaking Pakistan's language".
Imran Khan had said if the next government in India were led by the Congress party, it might be "too scared" to seek a settlement with Pakistan over Kashmir, fearing a backlash. "Perhaps if the BJP - a right-wing party - wins, some kind of settlement in Kashmir could be reached," Imran Khan was quoted as saying by news agency Reuters.
(With inputs from ANI)