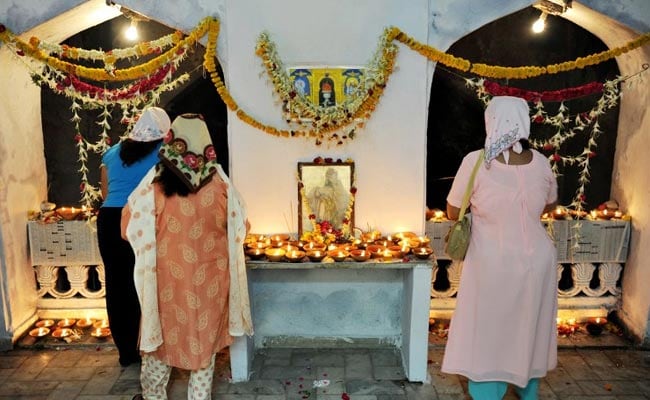 Highlights
Parsi woman told marriage to Hindu means she takes on his religion
She tells Supreme Court this violates Special Marriage Act
Under this act, neither party loses their religion, she says
New Delhi:
After marrying a Hindu man, does a Parsi woman lose her religious identity and access to places held sacred by the Zoroastrian faith? Five judges of the Supreme Court will tomorrow take up the case of Goolrokh Gupta who was refused entry to places of worship after marrying a man outside her religion.
In 1991, the petitioner, whose last name was Contractor, married a Hindu man named Mahipal Gupta in Valsad in south Gujarat. After her father died, her lawyer Indira Jaising said she was
denied entry to the Tower of Silence
in Mumbai where her father's body was to be left for vultures in keeping with Parsi tradition.
In 2012, the Gujarat High Court said that Ms Contractor's marriage under the Special Marriage Act meant she had ceased to be a Parsi and that her religion automatically changed to that of her husband.
She says that after her marriage, she continued to practice as a Parsi and has challenged the High Court verdict on the grounds that the Special Marriage Act does not require either husband or wife to renounce their religion.
She also says the verdict violates fundamental rights guaranteed by the constitution to practice a religion of her own choice. She has told the Supreme Court that "feudal concept that a woman loses her legal identity on marriage, and it merges with the identity of her husband, is no longer acceptable today."
The case will be heard by a constitutional bench headed by Chief Justice Dipal Mishra. The judges indicated today that they will consider whether the
recent verdict banning triple talaq
, the Muslim practice of instant divorce, impacts Ms Gupta's case.
In August, the Supreme Court found that
triple talaq
, which sees Muslim men ending marriages simply by uttering "
talaq
" three times, is unconstitutional and violates women's right to equality.