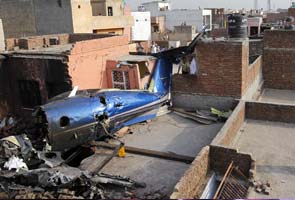 Faridabad:
The Directorate General of Civil Aviation today started an inquiry into the crash of a small medical ambulance aircraft in a residential area here that left 10 persons including seven on board dead.
The DGCA has appointed an inspector of inquiry, who will take charge of all material evidence at the site of the crash including the wreckage of the plane in sector 22 here.
A six-member DGCA team is inspecting the site of the crash.
The inspector of inquiry will hand over the material evidence to the Court of Inquiry when it will be set up.
A senior DGCA official had said last night that the plane was in contact with the Air Traffic Control and on the radar before suddenly vanishing and losing touch.
"They (plane) were in contact. They were on the radar scope but all of a sudden, the plane vanished", said A K Saran, Joint Director of DGCA who visited the crash site.