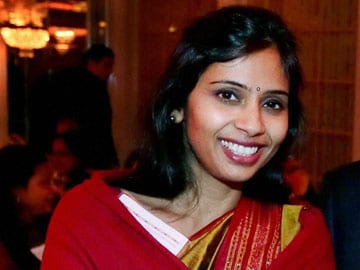 New Delhi\Washington:
US Secretary of State John Kerry on Wednesday expressed regret over the handling of the arrest of Indian diplomat Devyani Khobragade in a phone call to India's National Security Advisor (NSA) Shivshankar Menon amid an escalating diplomatic row between the two countries.
Ms Khobragade was handcuffed, strip-searched, swabbed for DNA, subjected to cavity search and then placed in a cell with drug addicts following her arrest last week in New York for alleged visa fraud.
(Read)
"As a father of two daughters about the same age as Devyani Khobragade, the Secretary empathizes with the sensitivities we are hearing from India about the events that unfolded after
Ms. Khobragade's arrest," State Department spokeswoman Marie Harf said after Secretary Kerry's conversation with Mr Menon.
Government sources have described the conversation as "positive".
The treatment meted out to the senior consular officer has been severely condemned by India, with Prime Minister Manmohan Singh calling it "deplorable". New Delhi has transferred Ms Khobragade, who was posted as the Deputy Consul General at the Indian consulate in New York, to the permanent mission to United Nations in New York where she can apply for full immunity.
(Devyani Khobragade case: latest developments)
India had launched a slew of reprisal measures on Tuesday, including paring down privileges of American diplomats in the country and removing police barricades from outside the US embassy in Delhi.
The US has, since, jumped into damage-control, stressing that Ms Khobragade's case was an "isolated" incident.
Secretary Kerry underscored that point in his call, saying that "we not allow this unfortunate public issue to hurt our close and vital relationship with India." He also said that he believed it was important "that foreign diplomats serving in the United States are accorded respect and dignity, just as we expect our own diplomats should receive overseas."
Ms Khobragade was arrested for allegedly paying her domestic help a fraction of the minimum wage and for lying about the latter's salary in a visa application. She is now free on bail.
(Read)