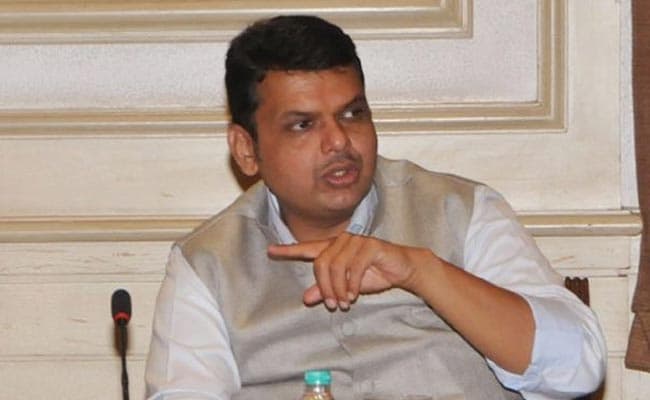 Mumbai:
Devendra Fadnavis, Maharashtra Chief Minister, has delivered another giant snub to ally Shiv Sena by backing a bureaucrat that it wanted ousted.
The Chief Minister has suspended a no-confidence motion against Navi Mumbai Municipal Commissioner Tukaram Mundhe and has given the corporation 30 days time to put forward their point of view.
Last week, 104 out of the municipal body's 110 corporators voted to remove Mr Mundhe, including the Shiv Sena's 38 and those of the Congress and Nationalist Congress Party. Only the six BJP corporators voted in his favour.
It is the IAS officer's demolition drives against illegal hawkers and construction projects that is seen to have united rival political parties in their opposition to him.
Corporators also complain that Mr Mundhe, has scant regard for public representatives and have accused him of acting without consulting them.
"An official can't claim efficiency by acting like Robin Hood or Don and gaining popularity among people," said the Shiv Sena in its magazine Saamna, also asking the Chief Minister to go with the majority view of the House that voted against Mr Mundhe.
Shiv Sena chief Uddhav Thackeray assured leaders in his party that he would take up Mr Mundhe's style of functioning with the Chief Minister.
His party has now tried to play down Mr Fadnavis' obvious snub. "I wouldn't call this a prestige issue between the two parties but it is important to note how the Chief Minister has responded when he is in power and when he was in the opposition," Shiv Sena leader Neelam Gorhe told NDTV, referring to Devendra Fadnavis' support to a demand in 2008 that Tukaram Mundhe be recalled as CEO of Nagpur, from where the current Chief Minister is a lawmaker.
The Chief Minister indicated over the weekend that he would go by the law on the no-confidence motion.
"Targeting an officer for doing his duty is absolutely wrong. If there are communication issues with an official, then he can be made aware of it in a different manner," Devendra Fadnavis had said in a statement.
Tied in an increasingly uncomfortable partnership, the Sena and the BJP have been at loggerheads on issues like corruption allegations in Mumbai's rich civic body BMC that the two govern jointly, just ahead of high stakes municipal polls early next year.
Mumbai's municipal corporation has a budget larger than of some state governments and the elections are a prestige battle for the Shiv Sena, which has been reduced to the BJP's junior partner in the state government.