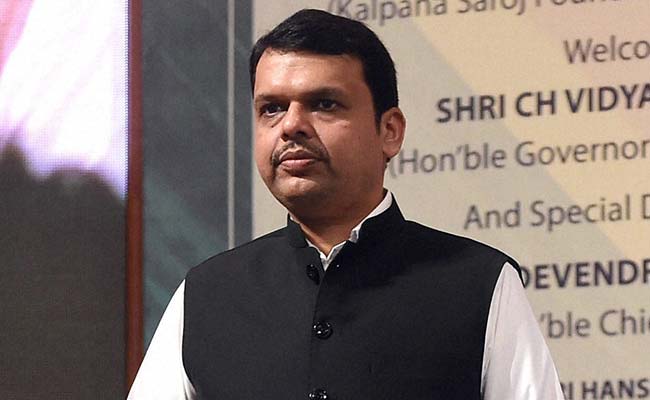 Mumbai:
The Maharashtra unit of Congress today expressed "shock" over Chief Minister Devendra Fadnavis mediating over release of a film featuring a Pakistani actor, saying he bowed before highhanded tactics of the MNS.
"Chief Minister's responsibility was maintaining law and order and it was unconstitutional for him to mediate between the film producers and MNS, which had threatened to block release of the movie," Maharashtra Congress spokesperson Sachin Sawant said.
He said the MNS had threatened to block the release of filmmaker Karan Johar's "Ae Dil Hai Mushkil" and damage theatres screening the movie.
"Causing financial loss to the film producers who have made a movie spending crores of rupees is illegal. Banning artists from across the border is a decision to be taken by the Narendra Modi government. Representation to demand ban on Pakistani artistes can be made to the Centre," he said in a statement.
Mr Sawant also said protecting interests of the country was part of the foreign policy which is the jurisdiction of the Centre.
"The state government's responsibility is to protect law and order, till a decision to ban Pakistani artists is taken by the Centre.
"Fadnavis not only bowed before the highhanded tactics of the MNS but also made the state bow before the party," he alleged.
"When Ashok Chavan was the Chief Minister, Shiv Sena had created similar problems for release of Shah Rukh Khan's 'My Name is Khan'. The then Congress government had provided police protection to the movie and ensured there was no law and order problem. Congress showed it does not bow down to any pressure. Fadnavis showed that he was incapable of handling the pressure," Mr Sawant alleged.
The Raj Thackeray-led MNS, which staged high-voltage protests against the release of "Ae Dil Hai Mushkil" featuring Pakistani actor Fawad Khan, today withdrew its agitation after Mr Fadnavis mediated talks between the MNS chief and filmmakers in Mumbai.