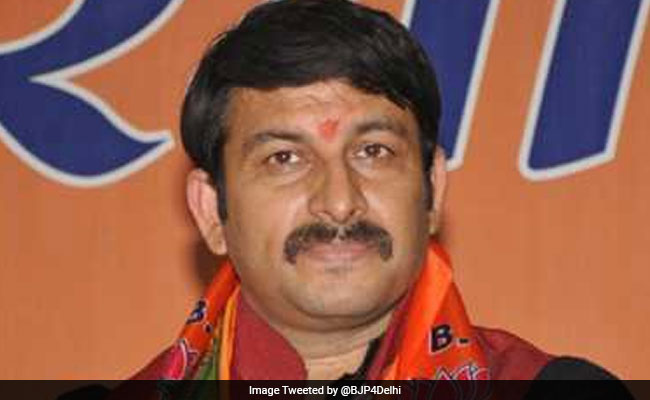 New Delhi:
Manoj Tiwari, the Delhi BJP chief on Wednesday asked the centre to start work on building a citizenship register for the national capital to identify and expel "foreign infiltrators", a pitch that is seen as an effort by BJP leaders to amp up the rhetoric around Assam citizens' list in the run up to the big political showdown in 2019.
In a letter to Home Minister Rajnath Singh, the Delhi BJP chief claimed that thousands of Rohingya and Bangladeshis were living illegally in Delhi, many of them with documents such as Aadhaar identity numbers and ration cards.
"Their presence in the national capital has many times come to light as a serious threat to law and order. I request you for a similar action against such foreign infiltrators as is being done in some states of the country," Mr Tiwari said, a reference to National Register of Citizens in Assam.
The actor-politician isn't the first BJP leader to make the pitch. The Bengal BJP chief Dilip Ghosh has promised a similar drive in Bengal once it comes to power. In Rajasthan, home minister Gulab Chand Kataria wants other states to come forward to introduce the citizens' list so that "the traitors living freely can be traced".
Assam's citizens' list, aimed at identifying illegal immigrants from Bangladesh, has triggered a massive political controversy with opposition parties including Mamata Banerjee's Trinamool Congress accusing the BJP of trying to drive out people for political reasons.
Names of over 40 lakh people in Assam have been excluded from the draft citizens' list, prepared to identify illegal Bangladeshis living in the state.
Ms Banerjee has led the charge against the National Register of Citizens, claiming that the effort to divide people lead to civil unrest and alarmingly, a bloodbath. Ms Banerjee, who had once resigned her Lok Sabha seat to seek action against Bangladeshi infiltrators, accuses the BJP of using the citizens' list to divide people.
BJP boss Amit Shah has hit back critics, claiming that the exercise was about throwing out illegal Bangladeshi immigrants and BJP government had the courage to implement the exercise to the last full stop and comma.
The Congress says the party was concerned at the way the entire debate over the poorly-implemented NRC was given a religious undertone. "Why we are concerned is because of the kind of polarizing politics that is being played," Congress' Pawan Khera said.