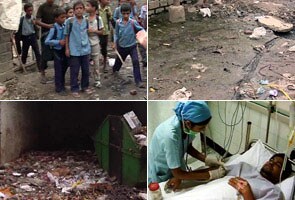 New Delhi:
Worried over the spread of dengue in Delhi, over 20 countries have written to the Commonwealth Games Organising Committee seeking information about the situation and measures being adopted to check the disease ahead of the mega sporting event here.
A total of 24 countries have asked in writing about the dengue status in the city and whether it has become an epidemic or not. They have sought information about the steps being taken to contain the disease, official sources said.
They said as a large number of dengue cases are being reported in the city this year and mosquito breeding has been detected in many Games sites, the countries want to know about the preparedness for controlling the disease ahead of the sporting extravaganza.
The city has reported over 1,000 cases of dengue this year till now and already more than Rs 11 crore has been spent to control it. "The government will release more funds, say over another Rs 10 crore for containing the disease," the sources said.
However, MCD health official N K Yadav fears rise in the number of cases during the Games. "Dengue cases will continue to increase till the end of October," he said. The Games are scheduled here for October 3-14.
Officials cited stagnation of water at various Games related construction sites as one of the main reasons for the spread of the disease this year.