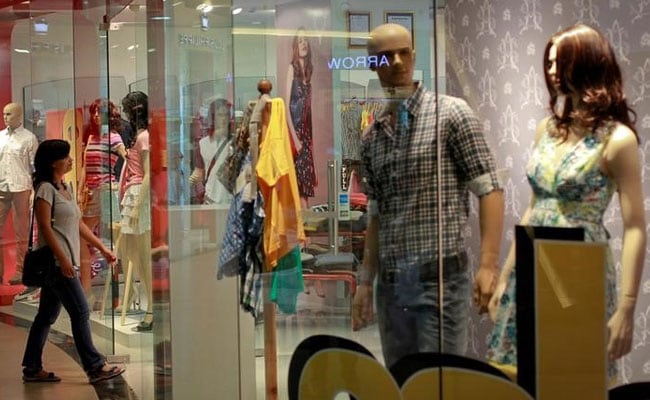 Highlights
India's GDP growth outlook has improved, says IMF
Rating agencies expect GST to boost economic growth
IMF flags vulnerability of India's banking system
India's economic growth outlook is improving as impact of demonetisation is fading and some key reforms are paying off, the IMF or International Monetary Fund said. However, the multilateral organisation expressed concern over the country's corporate debt and banking system vulnerabilities. "In India, the outlook has improved as the impact of demonetisation seems to be fading and recent key structural reforms continue to pay off," the IMF said in a note prepared for the leaders Group of 20 major economies ahead of their two-day summit on July 7-8 in Hamburg, Germany.
The IMF flagged the vulnerability of India's banking system, which is grappling with high levels of bad assets, and high corporate debt levels.
"Among emerging economies elsewhere, reflecting the long period of favorable financing conditions, corporate leverage (e.g., in India, Indonesia, and Turkey) and bank vulnerabilities (e.g., in India) increased as well. Consequently, corporate defaults have risen, especially in sectors with large increases in leverage and adverse terms of trade developments," the IMF said.
In January-March, India's annual GDP growth rate was at a lower-than-expected 6.1 per cent, slumping to its lowest in more than two years. As part of efforts to curb black money and corruption, the government demonetised old Rs 500 and Rs 1,000 currency notes in November 2016. And for the 2016-17 fiscal year ended March 31, 2017, the GDP grew at 7.1 per cent.
IMF expects India's growth to pick up this year. The GDP growth is expected to increase to 7.2 per cent in 2017-18 and further accelerate to 7.7 per cent in 2018-19, the multilateral agency had forecast in May.
Rating agencies expect the recent introduction of
GST
or goods and tax regime to
boost India's growth
. "Over the medium term, we expect that the GST will contribute to productivity gains and higher GDP growth by improving the ease of doing business, unifying the national market and enhancing India's attractiveness as a foreign investment destination," rating agency Moody's said. (
Read more
)
To deal with the $150 billion bad debt plaguing the banking sector, the government recently gave the Reserve Bank of India greater power to deal with bad loans, including directing banks to initiate an insolvency resolution process in case of a default under the bankruptcy code.
Separately, the IMF has also urged G20 economies to avoid "myopic" nationalistic policies and work together in agreed forums to resolve their trade and economic differences.
The IMF also said that while the global economic recovery remains on track, with growth this year and next year in the 3.5 per cent range, its forecasts do not include a major trade disruption.
(With agency inputs)