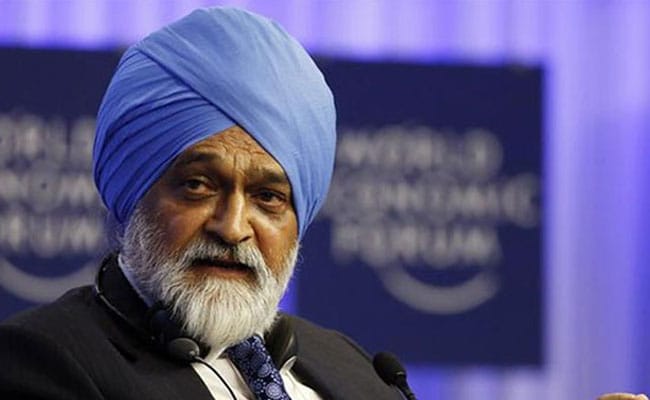 Kolkata:
Economist Montek Singh Ahluwalia has stated that the Indian growth rate is likely to witness a fall to around five per cent as the centre's demonetisation drive has disrupted the 'underlying strength' of the economy.
"The country had an underlying strength for growth of over seven per cent, but demonetisation has disrupted that strength and I think GDP will get affected between one and two percent. S, now it should five to 5.5 per cent for the current year," Mr Ahluwalia said.
The former deputy chairman of the erstwhile Planning Commission also said that the primary purpose of the government should be to get the growth rate back to seven per cent and above.
"The immediate objective should be to put the economy back over seven per cent growth." he said.
Stating that he would not have recommended notes ban, Mr Ahluwalia added that there are several other things that the government could have considered to eliminate black money and promote digitization such as making tax rates attractive to encourage compliance.
"I would not have said that demonetisation is an instrument for digitization," the economist said.
He, however, foresaw no cash-related problem beyond May, 2017, as reported by news agency PTI.
Mr Ahluwalia was addressing a gathering at the Bharat Chamber of Commerce in Kolkata.
(with inputs from IANS and PTI)