New Delhi/Kolkata:
Two espionage rackets were busted today with arrests of five people from Jammu and Kolkata. One of the men caught is suspected to be a handler from Pakistan's Inter-Services Intelligence (ISI), the other a personnel of the Border Security Force (BSF), police said. But it is yet to be discovered if the two networks are connected.
Kafaitullah Khan alias Master Raja, 44, and BSF head constable Abdul Rasheed - who was posted with the intelligence wing -- were arrested from Jammu by a Delhi Police team. Three others were arrested from Kolkata.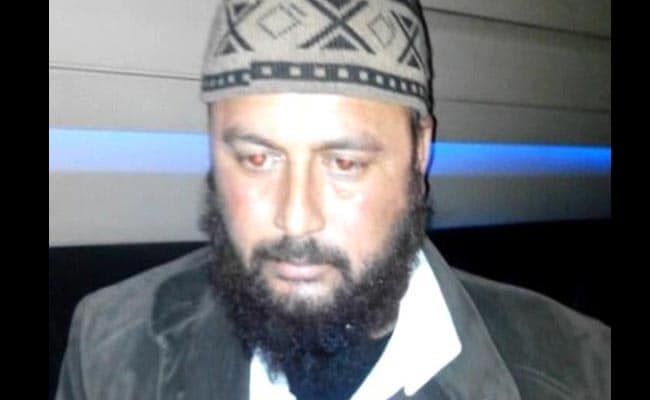 Documents containing classified information having implications on national security were recovered from them, the police said.
Information was largely passed through e-mail, Whatsapp and Viber networks, with Khan being given tasks concerning the deployment of security forces and Air Force Operations, a police officer said.
"Khan - who worked as a library assistant in a senior secondary school in Rajouri district -- is a handler of Pakistan Intelligence Operative and Rasheed was one of his chief sources. The espionage racket run by them is supported by Pakistan's ISI," said Joint Commissioner of Police (Crime) Ravindra Yadav in Delhi.
"In 2013, he visited Pakistan and came into contact with ISI agents," he said, adding Khan soon started cultivating sources in the Indian Army and BSF. Head constable Rasheed was his relative and Khan soon roped him into the network.
Meanwhile, in Kolkata, the local police arrested a contract labourer, 51-year-old Irshad Ansari, his son Asfaq Ansari and another relative, Mohammed Jahangir.
According to police sources, both Irshad and Jahangir have relatives in Karachi and they were hired by the ISI during their visit to the neighbouring country. They have been working as ISI agents for more than 10 years and had been trained by the ISI, the police said.
"A hand-drawn map of the Garden Reach Shipbuilders and the city's Netaji Subhas Dock were seized from Irshad, who has been working with the warship building company for some time," an officer said.
Besides, several documents revealing their links to the ISI, the police seized Fake Indian Currency Notes with a face value Rs 3.5 lakh from them.