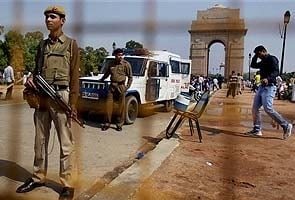 New Delhi:
Delhi Police have stepped up security around the India Gate area and entry to the lawns has been closed. Sources say that this is a precautionary measure in the wake of Thursday's twin blasts in Hyderabad.
Traffic in the area is however unaffected. The lawns and walkways around India Gate have been barricaded and hawkers and visitors have been prohibited from 'loitering'.
Yesterday, the Centre issued an alert to all states in the wake of the Hyderabad blasts. It warned the states to be vigilant about possible terror activity.
The alert was sent after intelligence agencies went through the statements made by various suspects who are now being re-examined in the light of the Hyderabad blasts.