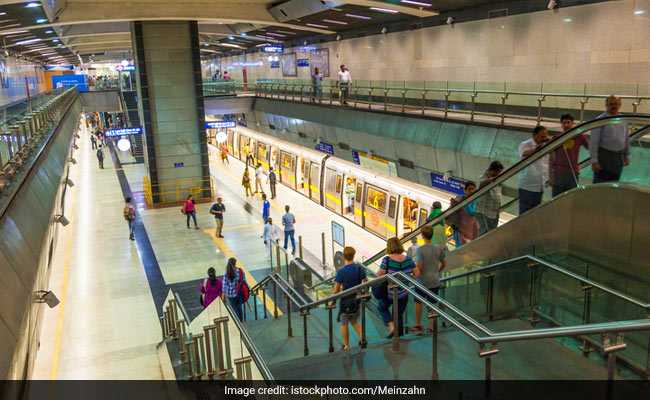 New Delhi:
The first section of
Delhi Metro Magenta line
that connects Botanical Garden to Kalkaji will be inaugurated on December 25, reducing travel time between Noida and south Delhi by about half an hour. The full phase of Delhi Metro Magenta line is planned from Botanical Garden-Janakpuri West and had received safety approval by the Commissioner for Metro Rail Safety (CMRS) last month. This phase will also see new generation driver-less trains. The initial period of two-three years, however, will have drivers.
Here are top 10 facts about Delhi Metro Magenta Line:
1. The first section of Delhi Metro Magenta Line will connect Botanical Garden in Noida to Kalkaji and will be inaugurated by Prime Minister Narendra Modi on December 25.
2. The first phase of Delhi Metro Magenta Line spanning across 12.64 km will have nine stations, namely: Botanical Garden, Okhla Bird Sanctuary, Kalindi Kunj, Jasola Vihar Shaheen Bagh, Ohla Vihar, Jamia Milia Islamia, Sukhdev Vihar, Okhla NSIC and Kalkaji Mandir.
3. Earlier a passenger had to take a train from Botanical garden, cross 10 stations to reach Mandi house in about 29 minutes and then change a metro from there and cross another 10 stations taking about 28 minutes, involving 47 minutes in metro and another 5 minutes to switch metro. Now a travel journey of about 52 minutes will be cut short to just 19 minutes, saving about half an hour of a commuter.
4. This section will specially benefit students as Jamia Milia Islamia and Amity University fall in this line.
5. Noida Passengers travelling to Faridabad will be able to change trains at Kalkaji Mandir and go directly to Faridabad, saving them a lot of time.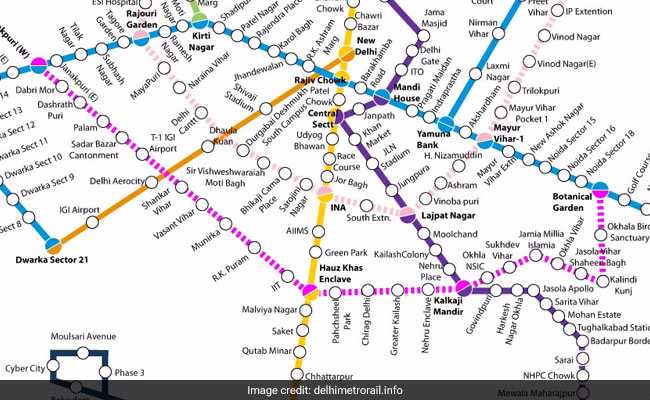 6. The Delhi Metro Magenta Line corridor spanning 38.23 km is planned from Botanical Garden to Janakpuri West with an interchangeable station at Hauz Khas. Once this line opens, reportedly by by next year, commuters from Noida to Gurgaon will be able to change metro at Hauz Khas station and will not have to go through over-crowded Rajiv Chowk station to reach Gurgaon.
7. This corridor will use new generation driverless trains which use first-of-its-kind signaling system called the Communication Based Train Control (CBTC) signalling technology. The initial period of two-three years, however, will have drivers.
8. The Botanical Garden Metro Station will be Delhi Metro's first interchangeable station outside the capital city.
9. The waiting time at the platforms will also go down from present two minutes to 90 seconds.
10. This line will also see automated platform screen doors at every station, just like jubilee line of the London tube. The trains will reportedly be wi-fi enabled, will have backrest for commuters near wheelchair area and will also have USB ports.