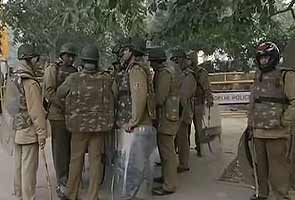 New Delhi:
Delhi Police have added the charge of murder under Section 302 of the Indian Penal Code against the men accused of raping and torturing the 23-year-old medical student who died in a Singapore hospital early this morning.
All the six accused have been arrested. They had so far been charged with gang-rape, kidnapping, unnatural offences, hurting in committing robbery and common intention under the Indian Penal Code. The Delhi Police has said it will file a chargesheet by Wednesday, January 3. It is expected to run to about 1000 pages.
Forensic reports in the case are expected on Monday.
On the evening of December 16, a Sunday, the young woman boarded a private bus on her way back home with a male friend. The six men on the bus first taunted the couple for being out late together and then, after an altercation, beat the friend with an iron rod and then took turns to rape the woman, also beating and assaulting her with the iron rod. They then threw the couple out of the bus on a flyover, where they were found by a passer-by who called the police.
The woman suffered injuries so severe that her intestines had to be removed. She also had injuries to her brain and abdomen and underwent three major surgeries and a cardiac arrest in her 10 days in the intensive care unit of the Safdarjung Hspital in Delhi, before she was taken to Singapore in an air ambulance on Thursday morning. She died today after severe organ failure.
Four of the men accused were arrested within two days of the incident. The fifth, a minor, was arrested from Uttar Pradesh last week and a sixth from Bihar the next day.
The main accused is Ram Singh, the driver of the bus that the young woman was raped in. He refused to undergo a test identification parade, but his brother, Mukesh Singh, has been identified by the friend who was travelling with the woman on the bus in which she was gang-raped. He has also identified the minor, who too agreed to an identification parade.