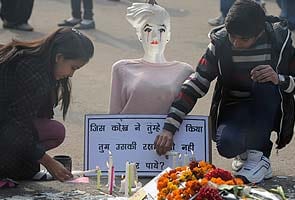 New Delhi:
Minister of State for Human Resource Development Shashi Tharoor on Tuesday suggested that a revised anti-rape law be named after the 23-year-old medical student who was gang-raped and brutally beaten in a moving bus in Delhi.
In a comment on micro-blogging site Twitter, Mr Tharoor said her name should be used and she should be honoured, if her parents did not object to it.
"Wondering what interest is served by continuing anonymity of #DelhGangRape victim. Why not name & honour her as a real person w/own identity?" Mr Tharoor tweeted.
"Unless her parents object, she should be honoured & the revised anti-rape law named after her. She was a human being w/a name, not just a symbol," he said.
As per law, names of victims of rape or molestation are not revealed.
The 23-year-old woman, who was raped and brutally assaulted on December 16, 2012, has been given several pseudo names by media and protesters.
Activists and politicians have demanded amendment to anti-rape law to ensure speedy justice and tougher punishment for criminals.