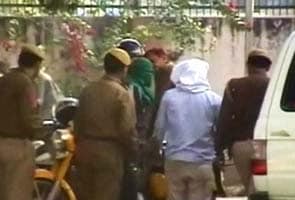 New Delhi:
The gang-rape and murder case of a 23-year-old medical student has been committed to the fast-track court, which was inaugurated earlier this month specially to hear this case and others involving crime against women. The fast-track court, which is expected to conduct the trial on a daily basis, will hear the case on January 21 when arguments on framing of charges will take place.
Meanwhile, Ram Singh, one of six men accused of raping and brutally murdering the student in a moving bus in Delhi last month, plans to petition the Supreme Court to move the trial out of Delhi.
Ram Singh was the driver of the bus in which the men inflicted the horrific assault on the young student and is the main accused. His lawyer, VK Anand, said today that he will move the Supreme Court to shift the case as he believes his client will not receive a fair trial in Delhi. Mr Anand alleges that the police is 'biased' against Ram Singh. Mr Anand has sought that the trial be moved to anywhere else in the country except Uttar Pradesh, where the girl came from.
ML Sharma, the lawyer of Ram Singh's brother, Mukesh, had earlier alleged that the accused were being physically tortured by the police in jail.
The defence lawyers, while scrutinising documents submitted by the Delhi Police along with its 650-page chargesheet, have also claimed that some crucial statements are illegible and have asked for new copies.
One of the six men accused claims to be a minor and a Juvenile Justice Board will decide whether he is indeed a juvenile and so should be tried as such. The five other accused are being represented by a quartet of lawyers who have volunteered to handle their defence. Ram Singh is being represented by VK Anand, his brother, Mukesh, is being defended by ML Sharma. Another lawyer, AP Singh, will defend Akshay Singh, a bus cleaner and Vinay Sharma, who worked at a gym. Pawan Gupta, a fruit seller, is being defended by counsel Vivek Sharma.
The men are accused of gang-raping and brutally assaulting the medical student on December 16 last year and then throwing her out of the bus. The incident sparked outrage in the country and people took to the streets to demand the most stringent punishment for the accused. The young woman fought a valiant battle for her life in hospital for 13 days, but her injuries were too severe and she died in a Singapore hospital on December 29.
All the accused were arrested within days of the horrific assault.
Get Breaking news, live coverage, and Latest News from India and around the world on NDTV.com. Catch all the Live TV action on NDTV 24x7 and NDTV India. Like us on Facebook or follow us on Twitter and Instagram for latest news and live news updates.