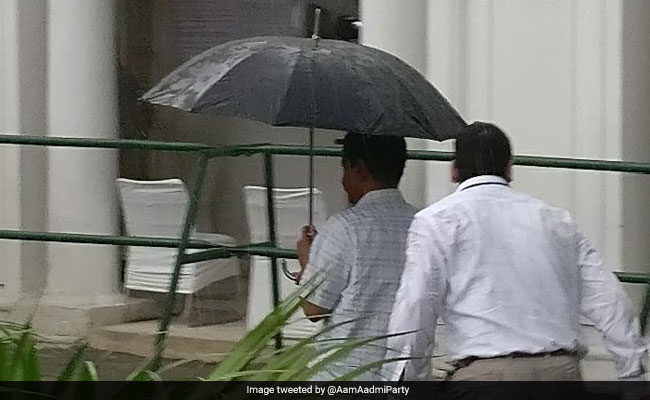 New Delhi:
Delhi Chief Minister Arvind Kejirwal today said MLAs should vote in the presidential poll according to their conscience.
Sheltering himself under an umbrella due to the rain, the Aam Aadmi Party (AAP) national convenor Kejriwal reached room number 35 of the Delhi Assembly, where voting is taking place to elect India's next President.
Delhi Deputy Chief Minister Manish Sisodia also cast his vote soon after voting started.
"Casting vote for the highest post of the country is a matter of pride. The country should win," Mr Sisodia told reporters after casting his vote.
Earlier in the day, an opposition BJP MLA had claimed that "10-12 legislators" of the ruling AAP had voted for the NDA's candidate, Ram Nath Kovind.
"We are supporting Meira Kumar (opposition presidential candidate). All should vote following their conscience," Mr Kejriwal, who cast his vote in the Delhi assembly, said in response.
"In a democracy, whoever gets more votes wins," Mr Kejriwal added.
As voting for the presidential elections gathered steam with city legislators arriving at the assembly, among the first to vote were Deputy Chief Minister Manish Sisodia, sacked AAP minister Kapil Mishra and Leader of Opposition in the assembly, Vijender Gupta.
"My vote went to one who is all set to become next president," Mr Mishra, who was the first AAP MLA to vote, told reporters .
BJP MLA Om Prakash Sharma had said, "Around 10-12 AAP MLAs, who are unhappy with Kejriwal, have cast their votes in favour of Ram Nath Kovind.
(With inputs from IANS and PTI)