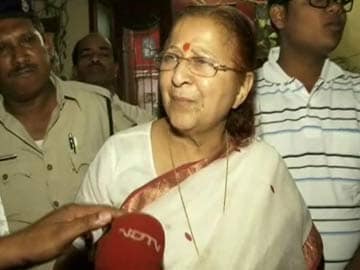 New Delhi:
The Congress has officially been told today that it will not be entitled to claim the post of Leader of the Opposition in the Lok Sabha. Speaker Sumitra Mahajan has conveyed her decision in writing to Congress President Sonia Gandhi.
Ms Mahajan said her decision was informed by the advice of Attorney General Mukul Rohatgi in combination with "rules and tradition" which says that a party must have at least 55 members of the Lok Sabha to claim Leader of the Opposition. The Congress has 44; it has picked former Union minister Mallikarjun Kharge as its head in the Lower House.
In a petition to Ms Mahajan last month, the Congress and its allies provided the signatures of over 60 MPs to bolster its claim. But Ms Mahajan has replied that in the past, on different occasions, the post of Leader of the Opposition has remained vacant if the main opposition party had less than 55 representatives.
The rejection of that appeal comes after different Opposition parties like the AIADMK and Trinamool Congress made it clear they did not want to sit near the Congress section in the Lok Sabha, forcing weeks of negotiations and a complicated seating chart that was finally deemed acceptable to all stake-holders.
The Leader of the Opposition in both Houses of Parliament enjoys the status of a Cabinet Minister.
The Leader of the Opposition also participates in committees along with the Prime Minister to select important positions, including the chief of the anti-graft Central Vigilance Commission and the members of the national ombudsman or Lokpal.