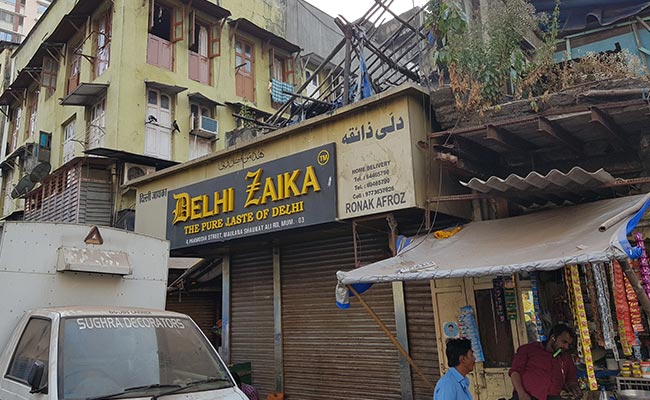 New Delhi:
A hotel and a guest house are among three properties of most-wanted terrorist Dawood Ibrahim in south Mumbai to be auctioned today for Rs 11.58 crore. These are the last known addresses in India of the high-profile fugitive who has been living in Pakistan's Karachi for years.
Hotel Raunaq Afroz - also known as Delhi Zaika - Shabnam Guest House and six rooms in the Damarwala building were put on auction by the Finance Ministry.
The Saifee Burhani Upliftment Trust was the highest bidder for the three properties, news agency PTI quoted an official as saying.
The Raunaq Afroz hotel was sold for over Rs 4.5 crore, the Shabnam Guest House went for over Rs 3.5 crore and the rooms in the Damarwala building went for around the same price, the official revealed.
The Raunaq hotel is said to be among the first properties purchased by Dawood after he took control of his smuggling business.
The first and the third floor apartments in the Damarwala building belonged to Dawood's ancestors, say officers. He allegedly lived there with this family before leaving the country in 1986.
Earlier this year, a tribunal rejected 27 appeals of people claiming to be "long term tenants" at the Damarwala building and Shabnam guesthouse.
The three properties, which are described as decrepit and unfit for living, would be refurbished, said the Saifee Trust in a statement.
Saying that the buildings were part of their ongoing "Bhendi Bazaar redevelopment project", the trust said that "to ensure the safety of the families living in these buildings and to carry on with the redevelopment project, we participated in the bidding and acquired these properties."
Dawood Ibrahim is the mastermind of the 1993 Mumbai serial blasts in which 257 were killed. He is listed as a global terrorist by the UN Security Council's IS and al-Qaida Sanctions Committee.