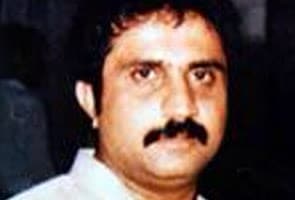 London:
Iqbal Mirchi, a key aide and trusted lieutenant of underworld don Dawood Ibrahim, reportedly died of a heart attack in London last night.
Mirchi, 63, managed Dawood's drug syndicate in European countries and real estate business in Dubai. He was wanted by India in multiple cases of drug smuggling and extortion. The Mumbai Police was also investigating his alleged role in the murder case of Mumbai journalist J Dey and the Indian Premier League betting scandal.
Mirchi, whose real name was Iqbal Memon, escaped from Mumbai in the early 90s and had ever since been on the run. Believed to be among the world's top 50 drug barons, he reportedly owned a six-bedroom palatial mansion in London and was living there for the last 20 years. He acquired the moniker Mirchi because his family originally traded red chilli powder in India.
After a request by the Central Bureau of Investigation, an Interpol Red Corner Notice - which is like an international arrest warrant - was issued against him in 1994.
Following the warrant, the Scotland Yard arrested Mirchi and investigated him between 1995 and 1999. The investigation, however, found no evidence of criminal activity against him. A magistrate later turned down an extradition request by India.
In October 2011, Mirchi was once again arrested in London for allegedly threatening to kill his associate Nadeem Kader. But after a brief detention of five days, charges against him were dropped due to lack of evidence.
A United Nations report had claimed that Mirchi was a senior manager in the 'D company', a worldwide organised-crime syndicate headed by India's most-wanted criminal Dawood Ibrahim.