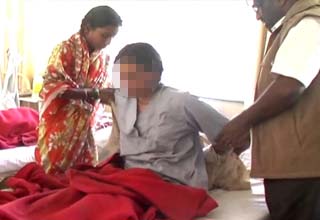 Satara, Maharashtra:
Five people were booked on Wednesday, in Maharashtra's Satara district, for assaulting a Dalit widow whose son had eloped with a girl from a higher caste family.
"An offence has been registered against five members of the Desai family - three women and two men - for assaulting Rekha Chavan, 42. We are investigating the matter," Sub-Divisional Police officer F.N. Naikawade told IANS.
The attack took place Tuesday in Mulgaon village of Patan taluka, 35 kilometres from Satara town. According to villagers, Ms Chavan was paraded naked and then assaulted by the family of the girl with whom her 22-year-old son had eloped.
"We have recorded the statement of Chavan and will speak to eyewitnesses and the Desai family to get a clear picture in the case," Mr Naikawade said. The police officer, however, refused to say if Chavan was paraded naked. "I will have to look into the matter in detail and check if this was really the case," he said.
Ms Chavan is currently admitted in the local hospital and is being treated for her injuries.