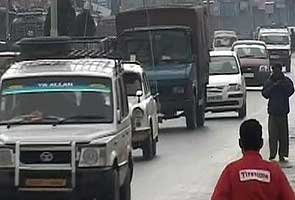 New Delhi:
The curfew imposed in Kashmir valley in the wake of the execution of Parliament attack convict Afzal Guru has finally been lifted after seven days today.
Officials said while the week-long restrictions are being removed, security forces would continue to monitor the situation as a separatist group has called for a strike for another two days.
Internet and cable TV services that were suspended soon after the execution have also been restored. The government said it had imposed these restrictions to prevent rumours.
Guru was hanged and buried at Delhi's Tihar Jail on February 9 for his role in the attack on Parliament in 2001. Sporadic clashes in Kashmir in the aftermath left three people dead and more than 100 injured.
Heavy restrictions were imposed on Friday to thwart plans of separatist groups to hold a rally in memory of Guru at the Eidgah graveyard in Srinagar. As a precaution, authorities disallowed mass gatherings for Friday prayers at major mosques. But prayers were allowed in local mosques.