New Delhi:
Highlights
"How can anyone protect the culprits of such evil?" Rahul Gandhi tweeted
Minister VK Singh had also added his voice to the spiraling outrage
8-year-old was gang-raped repeatedly by group including police officers
Congress president Rahul Gandhi and senior party leaders including his mother Sonia Gandhi, led a midnight candlelight vigil to India Gate in New Delhi to demand justice for the eight-year-old girl who was gang-raped and murdered in Jammu and Kashmir and the teenager in Uttar Pradesh's Unnao, who was allegedly raped by a BJP lawmaker last year.
Rahul Gandhi's sister
Priyanka Vadra and her husband Robert Vadra
were also among hundreds of Congress leaders and workers present at the march to India Gate, which was under a huge security cover.
"We want the government to take action. Wherever we see, woman and children are getting raped and murdered. We want the government to resolve this matter. This is a national matter, not political. It concerns the women of this country. The government should act on the atrocities against the women in the country," Rahul Gandhi, 47, told reporters.
Earlier in the evening, Rahul Gandhi had tweeted, asking people to join him for "a silent, peaceful, candlelight vigil at India Gate at midnight tonight to protest this violence and demand justice."
During the march, senior Congress leader Ghulam Nabi Azad slammed Prime Minister Narendra Modi's government, saying, "The government is sleeping and so at this time the Congress will have to wake them up. PM had given a slogan '
Beti Padhao, Beti Bachao
' and it is in his regime that our girls are being raped."
The BJP, condemning the march by the Congress, called it a "fashion walk." BJP's Vaibhav Aggarwal said "people in the march are clicking selfies".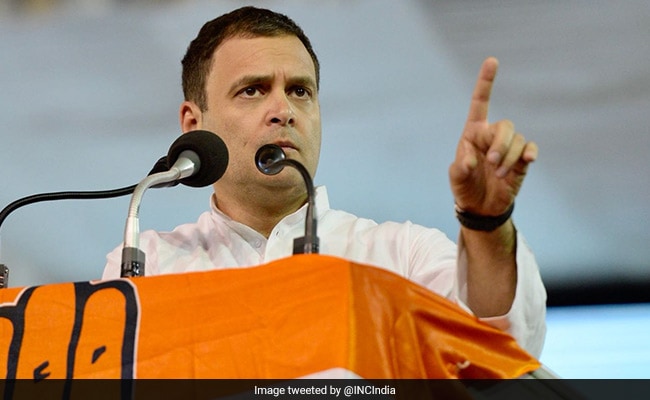 Breaking his silence on the Kathua case earlier on Thursday, Rahul Gandhi had tweeted, "How can anyone protect the culprits of such evil? What happened to [her] at #Kathua is a crime against humanity. It cannot go unpunished. What have we become if we allow politics to interfere with such unimaginable brutality perpetrated on an innocent child?"
The Congress president had been called out on social media for not speaking up even as the party's leaders in Jammu appeared to back protests in support of those arrested in the little girls killing.
Earlier in the day,
Union Minister VK Singh had also added his voice to the spiraling outrage
over the 8-year-old's gang-rape and murder. "We have failed [her] as humans. But she will not be denied justice," tweeted the former army chief, the first minister in the BJP-led central government to talk about justice for the child who suffered unspeakable cruelty in her last few days.
The
response of the BJP and the Congress
in Jammu and Kashmir has been largely political in what has become the trigger for communal polarisation.
Another union minister Jitendra Singh, who represents a part of Kathua in parliament, had last month said, "those who have not done anything wrong should be given justice", backing demands for a CBI inquiry from those who support the arrested men.

The girl was kidnapped when she was grazing horses near her home on January 10, kept sedated and gang-raped repeatedly for days by a group that included police officers. She was drugged and not given food the entire time. Just before her head was bashed in with a rock, one of the police officers asked the killer to wait so he could rape the child one more time, according to the police charge-sheet submitted in court.
Among the eight arrested men is a retired revenue department official who planned the crime to instill fear among the Bakherwal nomads - the girl was one of them - and drive them out of the Rassana area. They were a small group of Muslim families living in a Hindu-dominated area.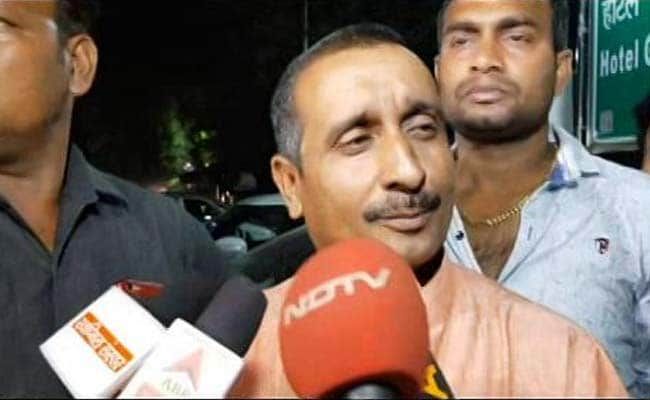 In UP's Unnao, a district around 50 km from Lucknow, a
16-year-old girl has accused BJP lawmaker Kuldeep Singh Sengar of raping her
in June last year. Though the lawmaker has been charged under a tough law for sexual crimes against children, he will not be arrested just yet. "Why should we arrest him? We have mentioned his name in the FIR (First Information Report). Now CBI can take over the investigation," said the police chief.
All this week,
Kuldeep Singh Sengar has strutted around denying the accusation
, disparaging the girl and her family and hitting out at the media. During that time, his brother Atul Singh was arrested for a brutal assault on the girl's father, who was not just arrested with severe wounds on his body but who died on Monday in custody.