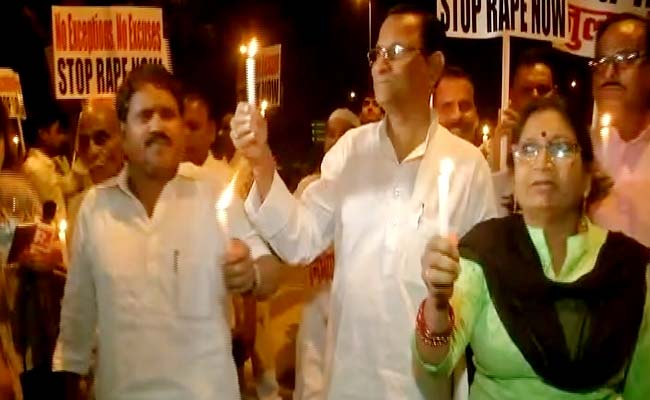 New Delhi:
Rahul Gandhi reached India Gate today for a candle light vigil to protest the Kathua and Unnao rape cases. Stressing on the nature of the march to be held as silent and peaceful, the Congress chief said that he feels the equal amount of pain like millions of Indians. "Join me in a silent, peaceful, candlelight vigil at India Gate at midnight tonight to protest this violence and demand justice. India simply cannot continue to treat its women the way it does," he said. Mr Gandhi had been called out on social media for not speaking up even as the party's leaders in Jammu appeared to back protests in support of those arrested in little the girl's killing. The march is to take place in a short while.

Here are the highlights of Rahul Gandhi's candle light march at India Gate:
"This is a matter of the women of India, not a political one": Rahul Gandhi
"We want the government to investigate the matter. Women of India are afraid to walk out of their houses today. Wherever you see women are raped, murdered. We want the government to do something about this. This is a national issue not a political one. This a matter of our women," said Mr Gandhi.