Kolkata:
A senior CPM leader was attacked by alleged Trinamool supporters today when he went to Goghat, about 100 kilometres from Kolkata, to meet villagers protesting land acquisition for a railway project.
Bikash Ranjan Bhattacharya, a senior lawyer and former Kolkata mayor, had gone with an NGO to look into the issue. A few weeks ago, locals had attacked a Trinamool office at Goghat to protest the land acquisition.
"I was pulled out of my car and slapped and kicked," Mr Bhattacharya said. "This is the first time I have ever been physically attacked in my political career," he added.
The incident occurred at around noon. Police rushed Mr Bhattacharya and other members of the NGO, Save Democracy, into their cars and sent them away.
Top Left leaders marched in protest in Kolkata this afternoon. CPM Politburo member Surya Kanta Mishra tweeted "Heinous attack by TMC goons in presence of police points to complete reign of terror" in Bengal.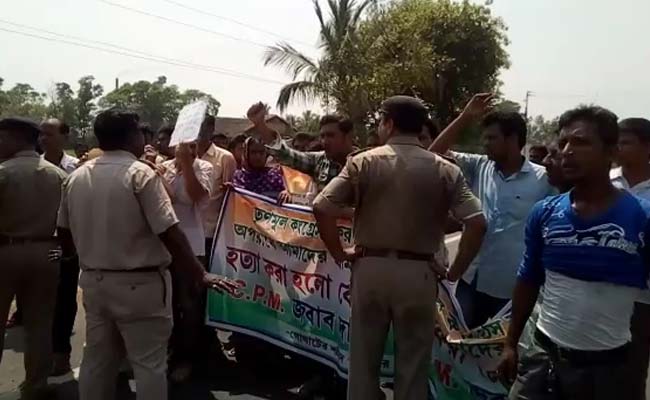 Local Trinamool legislator, Manas Majumdar, denied party involvement. The people who heckled Mr Bhattacharya, he claimed, were "victims" of the Left regime. The party's district chief Tapan Dasgupta said, "The police will do the needful."
Justice Ashok Ganguly, a member of the NGO that went to Goghat, said the attack on Mr Bhattacharya was prompted by the fact that he was leading legal cases in the Narada and Saradha scams.