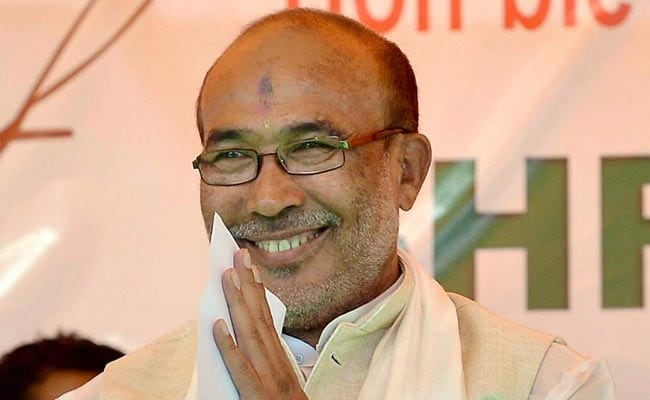 Imphal:
The Manipur government has issued guidelines for people of the state, who are stranded in different parts of the country due to the nationwide lockdown and want to return to their home, an official said on Monday.
An Office Memorandum issued by Special Secretary (Home) H Gyan Prakash said stranded people who are willing to travel by private or hired vehicles are required to submit their details to the Home Department in a prescribed format.
They should mention date of their journey, expected arrival date and place of arrival, vehicle registration number, the official said.
Individuals under this category should register themselves in the website of the state government. They should start movement only after they receive a movement pass from the Manipur government and compulsory medical screening should be done prior to the start of the movement.
The order also said that individuals should give a declaration that they did not have any symptoms like sneezing, coughing in the last 28 days. It said giving wrong information would be punishable under Indian Epidemic Act.
For those stranded people who wish to avail public transport arranged by various state governments on payment, the stranded individuals are required to register on the state's official portal of www.tengbang.in for obtaining their e-pass.
Movement will only be allowed after getting confirmation from the concerned state government regarding travel arrangements, it said.
The guidelines further said that all stranded people will have to undergo screening by the Health Department at the entry points - Mao gate bordering Nagaland and Jiribam gate bordering Assam.
Compulsory home/community quarantine is a must for those who return to the state and any person found violating home quarantine would be sent to 14 days institutional quarantine and legal action will be initiated as per relevant IPC rules, it added.
World
Coronavirus has spread to 188 countries. The total confirmed cases worldwide are 60,60,523 and 3,69,135 have died; 31,26,550 are active cases and 25,64,838 have recovered as on May 31, 2020 at 9:42 am.
India
In India, there are 1,82,143 confirmed cases including 5,164 deaths. The number of active cases is 89,995 and 86,984 have recovered as on May 31, 2020 at 8:00 am.
State & District Details
State
Cases
Active
Recovered
Deaths

65168 2940

34890 1757

28081 1084

2197 99

Sri Potti Sriramulu Nell*

169

3569 133

1220 70

2289 63

60

2922 141

1877 38

997 103

48

70 1

29 1

41

0

21184 938

9024 245

12000 687

160 6

1208 58

624 47

575 10

9 1

447 32

344 30

102 2

1

Jayashankar Bhupalapally

9

2499 74

1010 37

1412 31

77 6

1819 96

762

1050 163

7

7891 246

3104 62

4444 175

343 9

16343 409

6106

9230 619

1007 27

8617 252

2685

5739 495

193 9

1923 202

932 170

971 31

20 1

7445 161

2834

4410 166

201 3

18549 1163

10058 916

8075 229

416 18

1185 161

1018 123

163 38

4

1

1

0

0

3636 260

1998

1618 407

20 5

5130 317

2851 115

1970 195

309 7

North And Middle Andaman

1

33

0

33

0

51

37

14

0

4 1

3 1

1

0

36 11

36 11

0

0

2

2

0

0

563 52

302 12

256 40

5

268 17

96 16

172 1

0

74

31

43

0

2341 177

1405 144

908 33

28

313 18

197

111 24

5

Shahid Bhagat Singh Nagar (Nawanshahr)

95

2233 36

222 16

1967 18

44 2

749 33

642 33

102

5

62 3

54 3

8

0

289

96

189

4

27

14

12

1

1

0

1

0

0

0

0

0
(Except for the headline, this story has not been edited by NDTV staff and is published from a syndicated feed.)