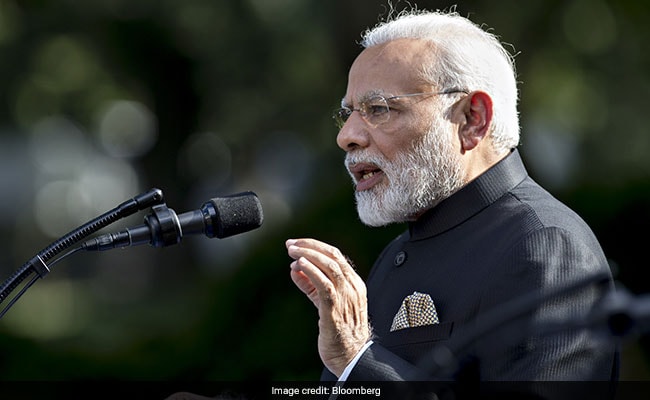 New Delhi:
Prime Minister Narendra Modi today inaugurated the Construction Technology India-2019 Expo-cum-Conference in Delhi.
The conference will identify proven, innovative and globally established technologies for use in the Indian context. Technology providers, researchers, start-ups, developers, academia, public sector agencies and other domain experts are participating in the two-day event.
Youth are the main beneficiaries of this initiative. Proven technologies which are identified during CTI - 2019 will be further invited to design and build lighthouse projects of nearly one thousand housing units each at six States in the country. These states are Gujarat, Jharkhand, Madhya Pradesh, Tamil Nadu, Tripura and Uttar Pradesh.
Here are the highlights of the Construction Technology India 2019 conference in Delhi:
The Prime Minister said that the Real Estate (Regulation and Development) Act (RERA) had improved consumers' confidence in developers and brought transparency in the real estate sector.
Giving example of construction technology used in tents at the ongoing Kumbh in Prayagraj, PM Modi stressed the need for housing technology in the light of rapid urbanization. "If makeshift arrangements (at Kumbh) can be made so good, permanent arrangement will be expectedly extremely much better."
PM Modi said his government has worked with a holistic approach keeping in mind the challenges of building houses in varied geographical conditions of the country and several key decisions were taken keeping in mind the problems faced by builders and buyers.
Asserting that with the country's fast urbanisation, the need for more houses is being felt, PM Modi said that in order to meet the demand and to transform the housing sector, his government has implemented programmes such as Pradhan Mantri Awas Yojana, Deen Dayal Antyodaya Yojana, National Urban Livelihoods Mission, HRIDAY, AMRUT and Smart Cities
"It always shocks and saddens me that in a nation like ours, several people do not have their own home. We have been working to solve this in the form of the Pradhan Mantri Awas Yojana (PMAY). It is my dream that every Indian has a brick house by 2022," the prime minister said.
Prime Minister Shri Narendra Modi handing over "Chadar" and his message in New Delhi today to a delegation led by Union Minority Affairs Minister Shri Mukhtar Abbas Naqvi.
The "Chadar" will be presented at Ajmer Sharif Dargah on behalf of the Prime Minister on the occasion of 807th Urs.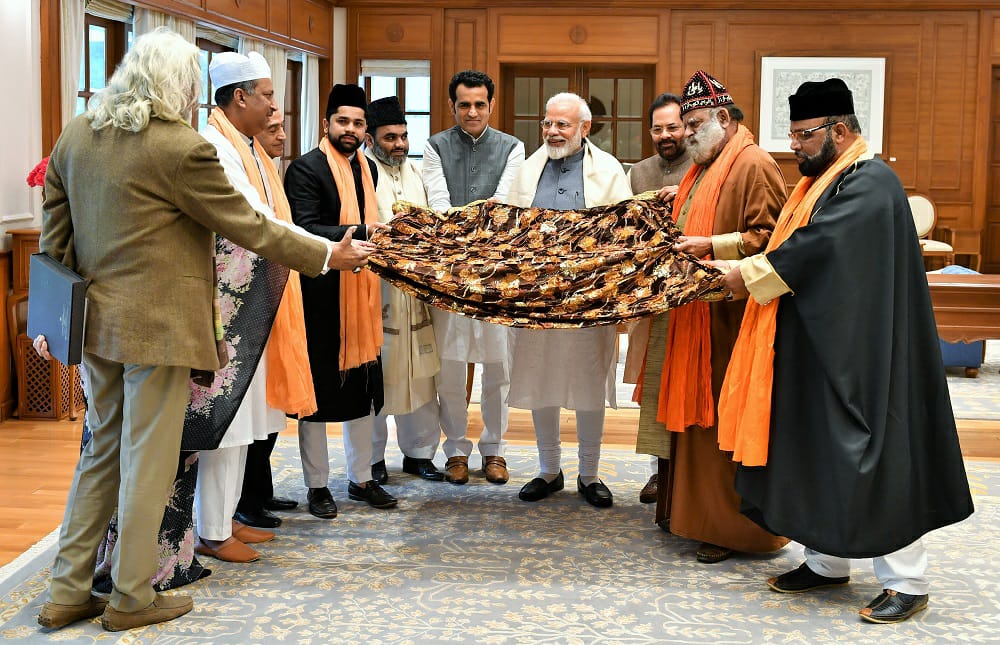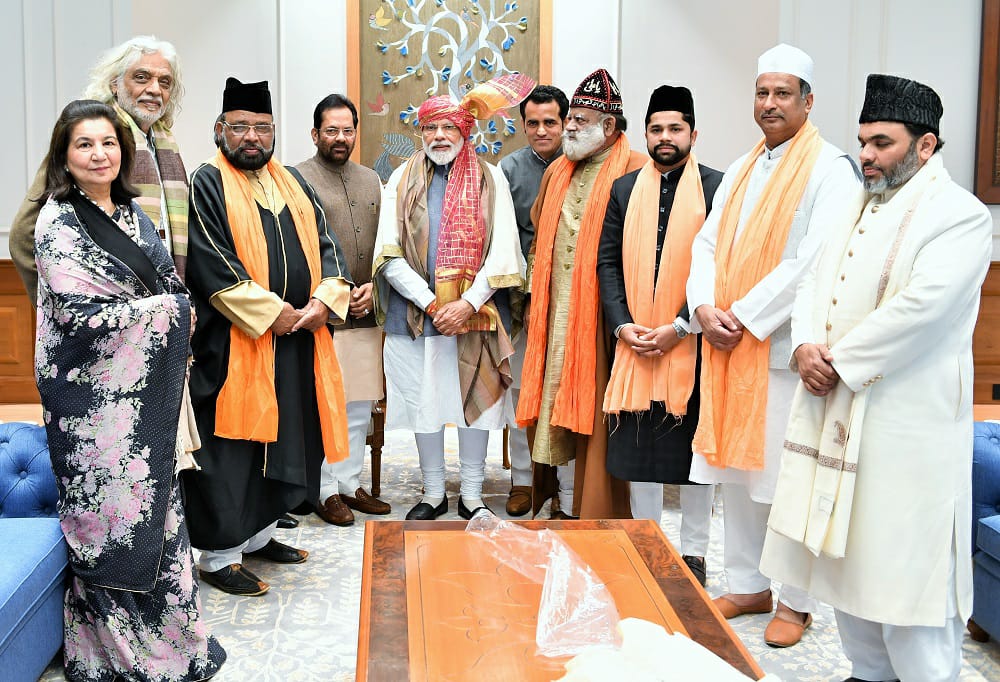 Congress President Rahul Gandhi at a rally in Ranchi, Jharkhand
Congress President Rahul Gandhi at a rally in Ranchi, Jharkhand: Indian Air Force protects the country, Air force pilots sacrifice their lives but our Prime Minister steals money from the Air Force, and puts it in Anil Ambani's pockets, it is a shame. pic.twitter.com/FnnZOtUYP2

- ANI (@ANI) March 2, 2019
Prime Minister Narendra Modi concludes his address at the Construction Technology India 2019 conference in Delhi.
India is one of those countries wherein the demand of new homes is on a high. The world closely witnesses the moves taken by India in all sectors. We all should come together to help the poor and develop the country. Our government has brought in a lot of schemes which will now enable the middle class families to buy their own house: PM Modi
India has the power to change the meaning of the words in dictionary. Abhinandan used to mean congratulation, but it'll change now: PM Modi
PM Modi says Kumbh mela proves that we can make makeshift structures for crores of people. It also shows the potential of the people involved in construction.
A house is not only for walls, it is that place where the power to dream comes and aspirations are fulfilled. A home is as much about dignity and security as it is about shelter. We are ensuring that houses have water, power, ujjawala connections and other such facilities. The quality of house and space per home has also improved during past four and half years: PM Modi
It pains me to see that so many people in the country are still living without a home. It is my dream that every Indian should have a pakka house by 2022. We are also ensuring that the houses being provided to the poor also have all basic facilities: PM Modi