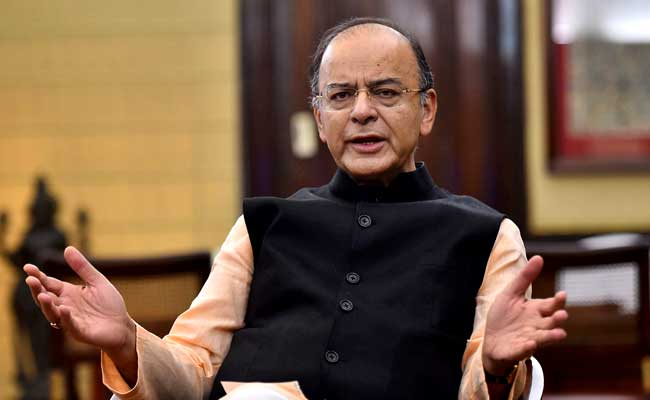 Highlights
Congress says BJP unfairly given chance to form Goa government
Governor followed rules, so did we, says Arun Jaitley in blog
BJP's Manohar Parrikar takes oath today, trust vote on Thursday
New Delhi:
Hours ahead of the
BJP's Manohar Parrikar taking oath as Chief Minister of Goa
, the Congress accused the party of distorting rules and "the people's mandate" to unfairly form the government. Finance Minister Arun Jaitley's comeback: "The Congress complains too much."
The Congress, which won the most seats in Goa, appears to be in a minority when alleging misdoings in Goa. Supreme Court judges this morning were unsympathetic, stating that the party had made no effort to prove it has the 21 votes needed to form the government. The Congress won 17 and the BJP got 13, commissioning regional parties and independent legislators into must-haves.
Based on the Congress claiming that it has been discriminated against by Governor Mridula Sinha friendly to the BJP because she was appointed by the central government, the Supreme Court has ordered Mr Parrikar, 61, to take a trust vote on Thursday. In writing, he has furnished letters of support from regional parties and Independents that prove he has 22 votes, one more than needed.
Digvijaya Singh, who is in charge of Goa for the Congress, claimed
that on Sunday, the day after the result was declared, the party wrote to the Governor asking for the chance to prove its majority, but was not granted an appointment, and then witnessed the BJP being given the opportunity it had sought.
Rahul Gandhi, Congress Vice President, alleged that
"the people's mandate has been stolen"
by the BJP, at No 2, trying to take power. Mr Singh faulted the Governor's acceptance of the BJP's newly-woven alliance to accept it has the most seats. "Any post-poll alliance of the kind being projected by the BJP to seek the first invitation to form the government would defeat the people's mandate which has categorically rejected the incumbent government of the BJP," he said.
But
Finance Minister Jaitley retorted in a blog
that "in a hung assembly, there will be post-poll alliances" and that the Governor's action has precedent. He also said that "In the face of claim of 21 MLAs led by Manohar Parrikar, Goa Governor couldn't have invited minority of 17 Congress MLAs to form government."