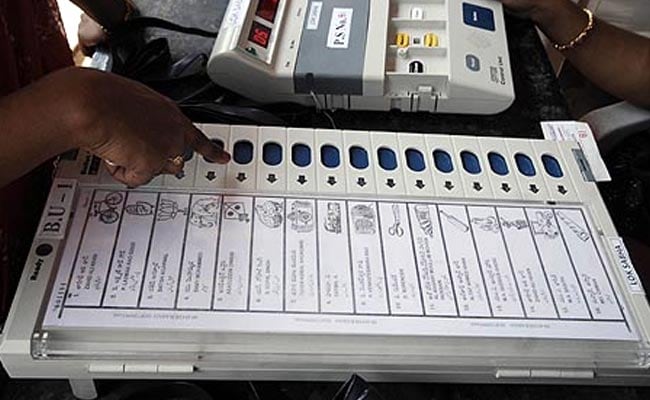 New Delhi:
The Congress party's allegations about irregularities in the voters' lists in poll-bound Madhya Pradesh and Rajasthan are "false and misleading", the Election Commission of India told the Supreme Court today.
Congress leaders Kamal Nath and Sachin Pilot had alleged duplication of voters in the lists in Madhya Pradesh and Rajasthan where Assembly elections are due later this year. To ensure free and fair polls, the two leaders had approached the top court, which then directed the Election Commission (EC) to respond to the allegations.
"The Election Commission has taken all steps to verify the voters' list. The Congress's allegations are false, incorrect and misleading. Their petition must be dismissed," the commission said.
The EC also said that the Congress party can't just go to the Supreme Court seeking directions for the commission and interfere in its functioning.
During the hearing last month, senior advocate Abhishek Manu Singhvi, appearing for Kamal Nath and Sachin Pilot, claimed that Mr Nath had conducted a survey on his own cost in Madhya Pradesh and found that there were over 60 lakh duplicate voters in the voters' list.
He added that large numbers of duplicate voters were found in Rajasthan as well.
The Congress has, therefore, asked for a random verification of Voter Verifiable Paper Audit Trail (VVPAT) slips with votes cast in at least 10 per cent polling stations in every constituency. He has also said the voters' list should be provided in text format.
In its response, the EC said that it is taking steps to implement VVPAT with Electronic Voting Machines (EVM) in a phased manner. "We can't implement VVPAT in 10 per cent of polling stations as demanded by the Congress," the EC said.
The paper trail machine or VVPAT is a device which dispenses a slip with the symbol of the party for which a person has voted for. The slip appears on a small window for seven seconds and then drops in a box. The voter cannot take it home.
The VVPAT are used in all polling stations. But as of now, results of EVMs and VVPATs are matched in one polling station per constituency.
There have been demands from various political parties to increase the number of polling stations where EVM and VVPAT results are matched to dispel fears about electronic voting machines being rigged to favour a particular party. They have demanded at least 30 per cent of them to be cross-checked.
The commission only matches one per cent of the votes and to dispel doubts, it should allow matching of results of at least five per cent EVMs and paper trail slips, former Chief Election Commissioner SY Quraishi had suggested.