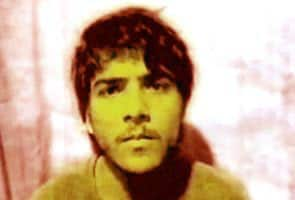 New Delhi:
Pakistani terrorist Ajmal Amir Kasab, convicted for the 26/11 Mumbai terror attack, today pleaded the Supreme Court to commute his death sentence to life imprisonment.
Arguing for Kasab, Raju Ramachandran, who was appointed by the top court to represent him, said that the cost of keeping the terrorist alive should not be considered by the court while deciding whether to hang him or not. He further added that it is for the legislature to consider the cost criteria.
Kasab is lodged in a special cell in Mumbai's high-security Arthur Road jail, the construction of which alone cost the state exchequer over Rs. 5.24 crore.
Stressing on the Pakistani gunman's age as an important factor to commute his sentence, Mr Ramachandran said, "Kasab is young and was drawn into this by exploitation of religious faith, false ideology and distortion...young age coupled with economic conditions drove Kasab to this path."
Saying that "Kasab has not waged war against India", Mr Ramachandran told the court that there was a denial of fair trial to him. "The choice before the Supreme Court is life and irreversible death penalty. It would not be prudent to affirm the extreme penalty," he said. He also told the court that Kasab should be treated like any other accused.
To this, the top court observed that the Pakistani gunman's trial was unlike any ordinary murder trial. "There may be hundreds of murder trials going in this country because of the facts and circumstances of the case. But in many ways, this is entirely different. Application of law is one thing but the manner of trial is different - venue of the trial (inside jail), special court, day to say hearing etc,", the court said.
The Maharastra government will counter the arguments by Kasab's counsel tomorrow. Former Solicitor General Gopal Subramaniam is representing the state government.
The trial court sentenced Kasab to death on May 2010, an order which was later upheld by the Bombay High Court in February last year.