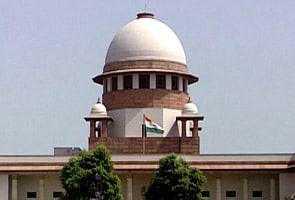 New Delhi:
The Supreme Court has ruled the Medical Council of India's (MCI) notification for holding common entrance tests for MBBS, BDS and post-graduate medical courses as invalid. A three-judge bench by a 2:1 verdict held that the notification was ultra vires of the Constitution.
But the Court made it clear that its verdict will not affect the admissions which have already taken place.
The majority verdict by Chief Justice of India Altamas Kabir and Justice Vikramajit Sen said that MCI is not empowered to prescribe all India medical entrance tests. The bench said that the MCI notification was in violation of Articles 19, 25, 26, 29 and 30 of the Constitution.
Justice A R Dave said he did not share the view of Chief Justice Kabir and Justice Sen. "Holding of National Eligibility Entrance Test (NEET) is legal, practical and is the need of the society. Hence, I have dissented," Justice Dave said.
The court's decision came on 115 petitions challenging the MCI notification on NEET for admission to MBBS and post-graduate medical courses conducted in colleges across the country.
On May 13, the court had lifted the bar on declaring results of examinations that had already been conducted and said the admission process could go ahead.
It had modified its December 13, 2012 order by which it had stated that MCI, Dental Council of India, as well as the states, universities and other institutions, will be entitled to conduct their respective examinations for MBBS, BDS and post-graduate courses but shall not declare their results until further orders.