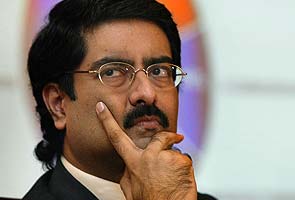 New Delhi:
Kumar Mangalam Birla, one of the richest industrialists in India, has been charged with conspiracy and cheating to land two coal blocks in Odisha in 2005 for his firm, aluminum-maker Hindalco.
Mr Birla, 46, is the head of the Aditya Birla Group, which is named after his father.
PC Parekh, who was Coal Secretary when Hindalco landed the coal licenses that are being probed by the CBI, has also been accused of corruption in the new case filed today by the CBI. The agency is investigating how and why private firms landed mining rights at throwaway prices from the government which did not auction coal fields or maintain records of its decisions, according to investigators.
The alleged scam is one of a series of corruption scandals that have engulfed the ruling coalition as it preps to ask voters for a third consecutive term. Because the Prime Minister was also Coal Minister during some of the years under scrutiny, the opposition has been demanding his resignation over "Coal-Gate."
Sources in the CBI said today that Mr Birla will be questioned soon; today, offices of his firm, Hindalco, were raided in Delhi, Hyderabad, Mumbai and Bhubaneswar.
A statement from Hindalco said "Apparently, this seems to be part of a larger case entailing coal allocation to companies, and being one of the companies, we are being investigated also. We wish to state unambiguously that we have followed every process required for allocation of coal completely, as stipulated by the Government policy." (
Read entire Hindalco statement here
)
Recently, the CBI questioned senior Congress leaders Vijay Darda and Navin Jindal, who are linked to firms that landed mining rights, about alleged graft.