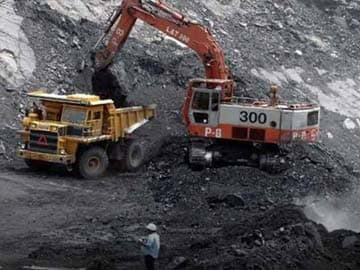 New Delhi:
The Central Bureau of Investigation (CBI) will file the first chargesheet in the coal blocks allocation scam in a trial court in Delhi today.
The chargesheet is likely to be against the promoters of Navabharat Power Private Limited. The CBI says Navabharat, along with other companies, misrepresented facts to get coal block allocation.
Sources have told NDTV that all five cases which were registered in September 2012 by the CBI are going to be among the ones mentioned in the chargesheet tomorrow. CBI sources also say that they have told the Supreme Court that they have completed investigations in these five cases.
The CBI has already filed 16 First Information Reports (FIRs) which includes those against AMR Iron and Steel, JLD Yavatmal Energy, Vini Iron and Steel Udyog, JAS Infrastructure Capital Pvt Ltd, Grace Industries, Jindal Steel and Power, Rathi Steel and Power Ltd, Jharkhand Ispat, Green Infrastructure, Kamal Sponge, Pushp Steel, Hindalco, BLA Industries, Castron Technologies and Castron Mining and Nava Bharat Power Private Limited.
These FIRs were registered after the agency probed three preliminary enquiries related to coal block allocation between 2006 and 2009, 1993 and 2004 and projects given under a government scheme.
The CBI, which is probing the scandal, dubbed as Coal-Gate, says precious coal blocks were allotted arbitrarily to beneficiaries close to the government. According to the Comptroller and Auditor General (CAG), an estimated loss of Rs 1.86 lakh crores was caused to the national exchequer in the scam.
What remains to be seen is whether any government official will be named in the chargesheet. Coal-Gate is particularly sensitive for the government because for some of the years under review, the Prime Minister held direct charge of the Coal Ministry.