Srinagar:
Highlights
Terrorists lobbed two grenades near busy bus stand in Tral
Located 20 miles south of Srinagar, a minister escapes unhurt
His driver is injured, 12 security personnel also hurt
Jammu and Kashmir minister Naeem Akhtar had a narrow escape after his motorcade was attacked with grenades at Tral in south Kashmir today. Three civilians were killed in the attack and the minister's driver was critically injured.
"It is a loss of life, which I am very terribly sad about, my survival doesn't give me a feeling of relief because I feel guilty somewhere because I was there and these people attacked", said Mr Akhtar.
Among the dead are an 85-year-old man and a 22-year-old student Pinti Kaur, who was doing a Masters at the Islamic University. 30 people were injured too, including eight CRPF men and four Jammu and Kashmir policemen. The injured have been moved to a hospital in Srinagar.
"I had gone to purchase medicine in Tral when the blast took place, my both legs got injured, I was shifted to Tral hospital initially and then brought to Srinagar," said Faisal Ahmad, one of the injured.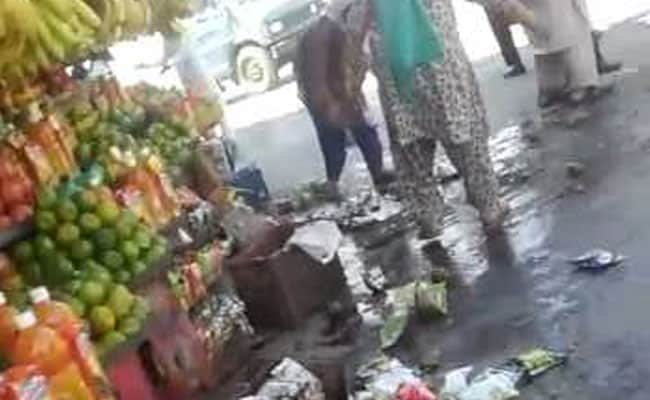 Tral has been a hotbed for terrorism and the epicentre of unrest since the killing of Burhan Wani last year. In the last nine months, 12 top terrorists have been killed in different operations by the security forces. Today's attack comes days after appeals by the government and the police asking terrorists to lay down the arms in exchange for which they will be rehabilitated.
"They are our own children, we still feel that they are alienated, they are angry, may be they have a reason or they don't have, but they have to see the futility of violence", said Mr Akhtar.