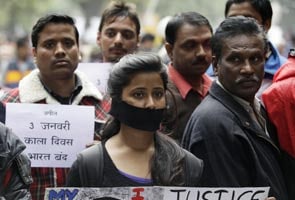 New Delhi:
A Fast-track Court in Saket will hear the gang-rape and murder case of the 23-year-old medical student in a day-to-day trial. The court will be inaugurated today by the Chief Justice of India. The Delhi Police is putting together a 1000-page chargesheet, which it plans to submit in the magistrate court in Saket on Thursday. The case will then be moved to the Fast-track court.
The Chief Justice of the Delhi High Court had said last month that all cases related to crimes against women in the city would be handled by the Fast-track courts. The other Fast-track courts will function at Dwarka, Rohini and Tis Hazari. All these courts will start functioning from January 3.
'Amanat' (NOT her real name) was raped and brutally assaulted with an iron rod on December 16 in a moving bus in south Delhi by six drunk men. She died on Saturday in a Singapore hospital, where she was shifted to last week. All six accused have been arrested.
The unabated monstrosity of the attack on Amanat has walloped India, stirring anger and protests, with thousands pledging to fight in her memory for better safety for women and tougher laws for those convicted of rape.
Activists have pointed out the need for fast-track trials for rape cases to counter the perception that the notoriously slow legal system allows those accused of sexual and other crimes to escape punishment.